We finally touched down at the Coolangatta Airport at 6.30 AM (Australian time), after the 8-hour flight. It was autumn in Gold Coast; so daylight surfaces at 6.30 AM, as bright as 9 AM here in Malaysia...
This is my 1st time disembarking at Coolangatta Airport. During my last visit to Gold Coast, MAS flew (still does!) to Brisbanne. Coolangatta Airport fared below my expectation: the building was as simple as our LCCT, only with an ambiance far better and more "civilized". Another bad thing was, it wasn't open 24-hours.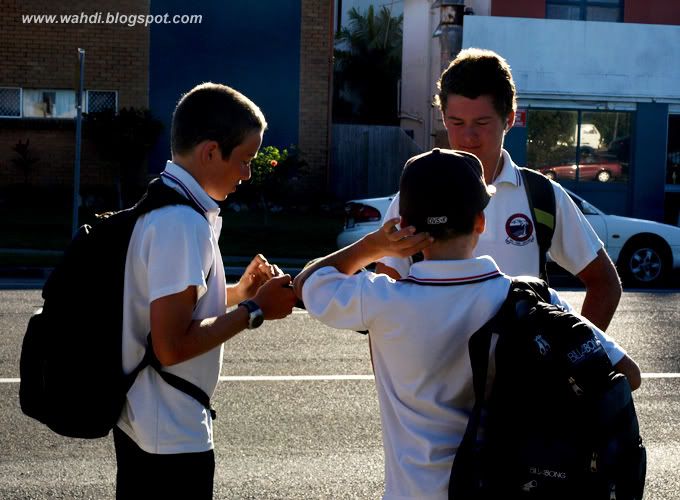 Local school boys waiting for the same bus as us...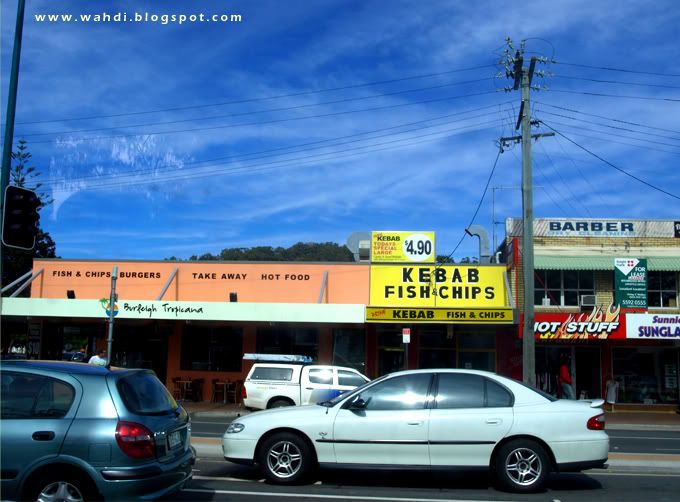 The one and only one pic I have managed to snap from the bus... heheh... The rest of the journey, we just chatted...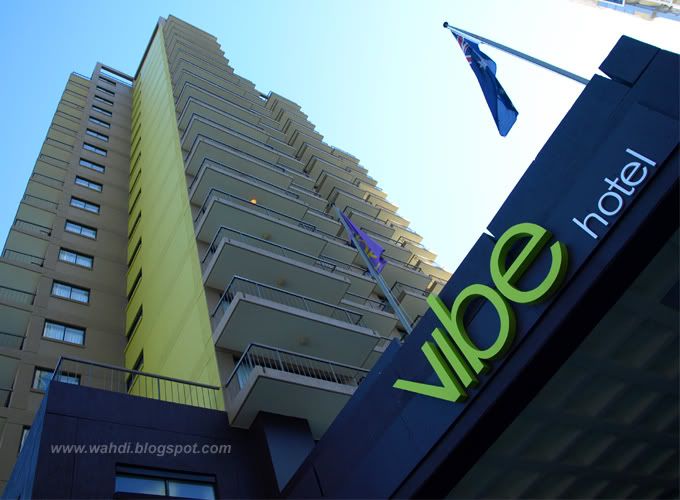 That's the hotel!
The one thing I love most about the Vibe hotel in Surfers was its location. It was PERFECT! We just had to take a short stroll to the beach; and the malls were just across the road.
The hotel adopted a modern minimalist look, which was so me! We were assigned a room on the 10th floor, facing the sea. Unfortunately, the sea view was slightly blocked by the Chevron Rennaisance twin towers... Anyway, we could still enjoy a rather good view.
We checked in, and relaxed in the room for a while. After refreshing ourselves, we walked around the hotel to see their facilities - the gym and the pool were great, facing the beautiful Nerang river, lined by the Chevron Island housing area... that was just behind our hotel!
The hotel lobby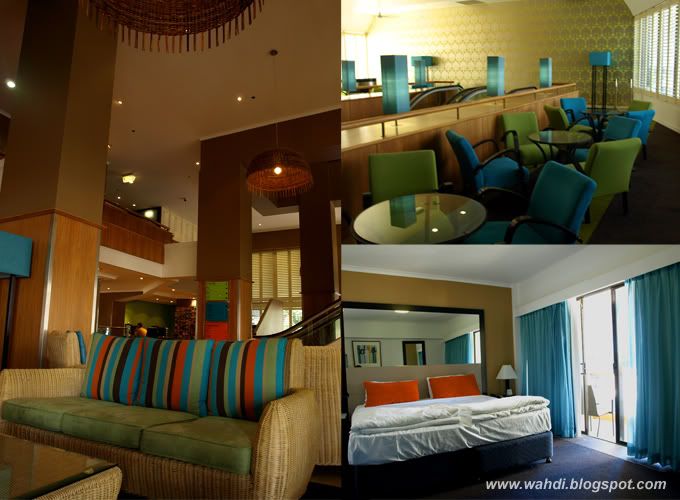 Luv those stripes and the color combination. Clockwise from left: The lobby, the mezannine lounge and our room.
The view from our room balcony...we could see Hard Rock Cafe clearly from here!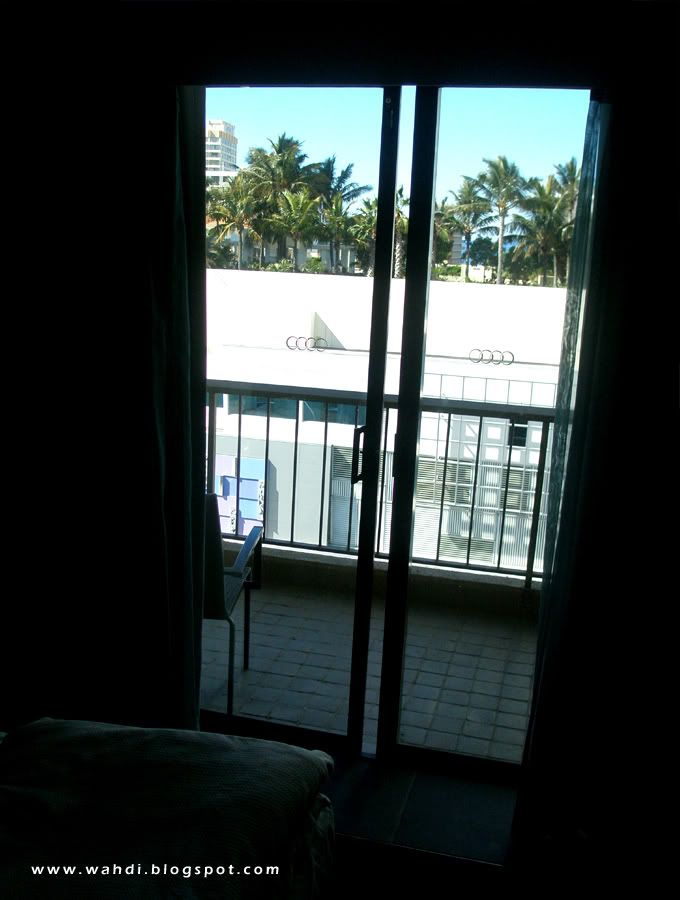 The Gold Coast sea is visible, beyond the Chevron Rennaisance twin towers' rooftop garden.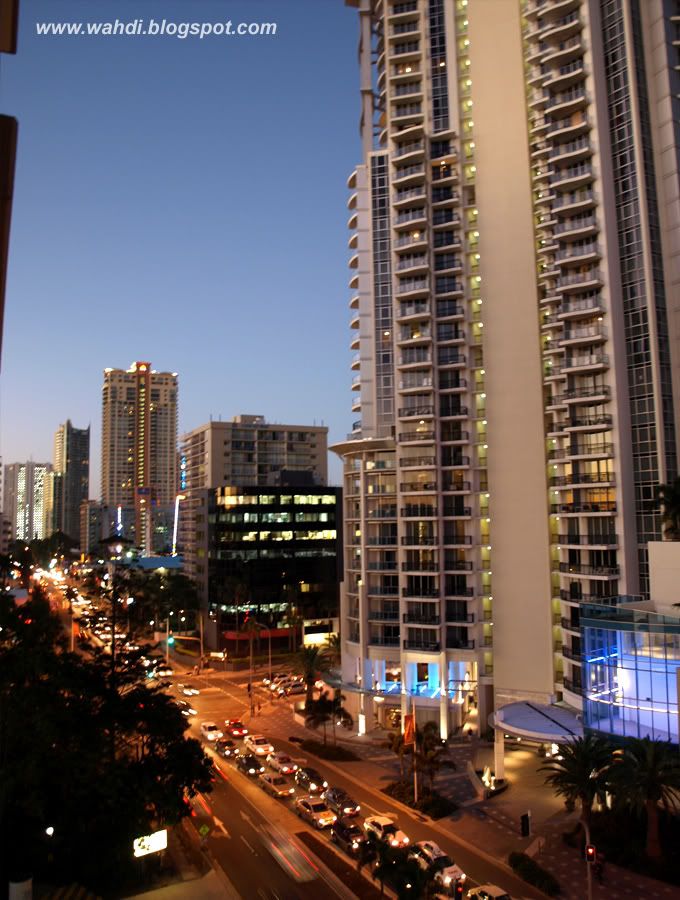 This is the view from our room balcony at 5.30PM. Dark as night!
The back view of the hotel...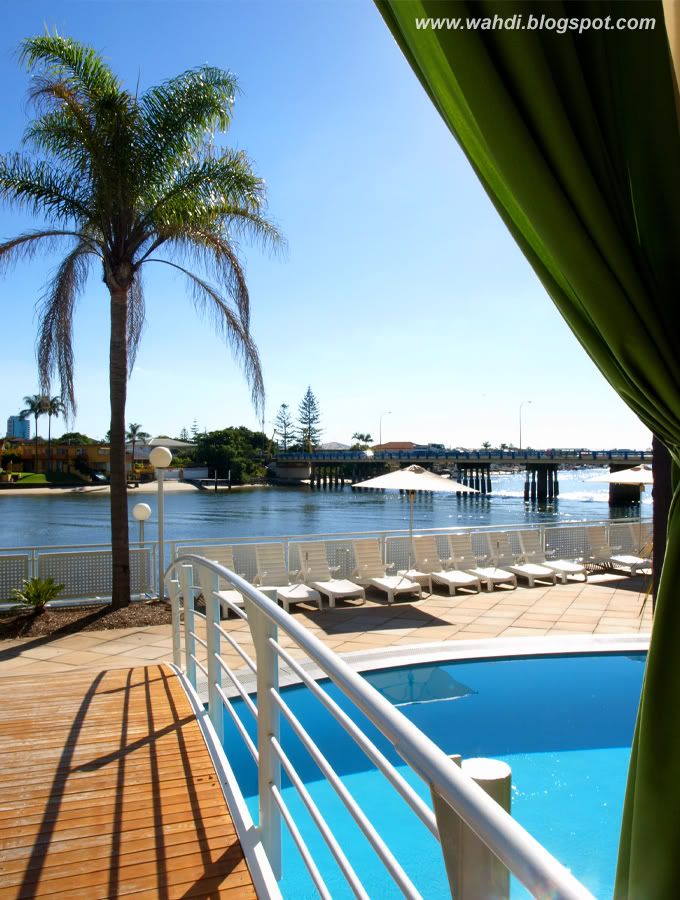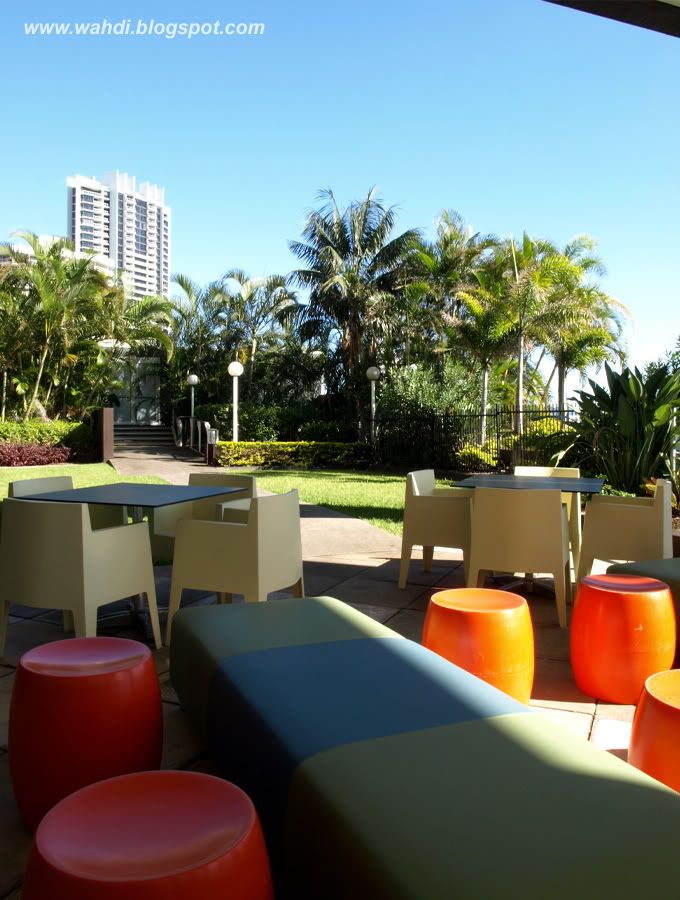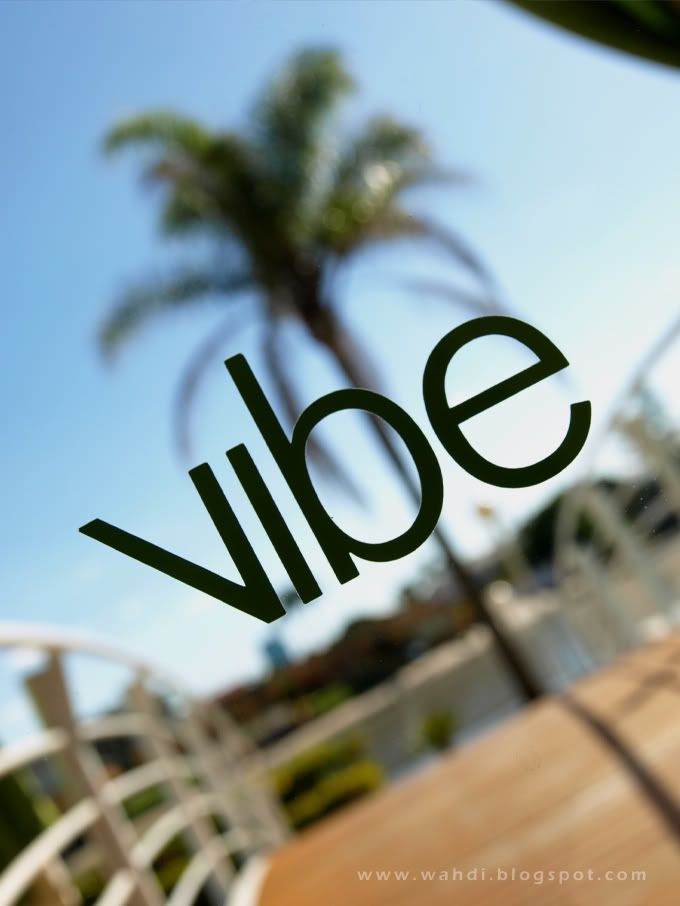 In my opinion, the hotel is highly recomended if u want to stay in Surfers Paradise. The reception staff were great, and so were the facilities! And the most important factor - the location is PERFECT!
I give Vibe 5 out 5 stars because I am very pleased with my stay there. U can visit
thier website
here, and of course, we will choose to stay at Vibe again if we come back to Surfers Paradise!