Featherdale Wildlife Park.
Only native Austalian animals are put on display in this park.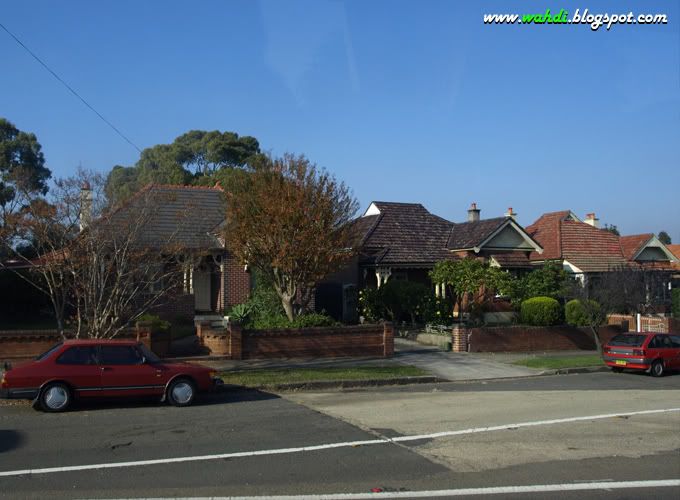 Scenery from the bus... An old housing area... This was somewhere after the Sydney Olympic Park..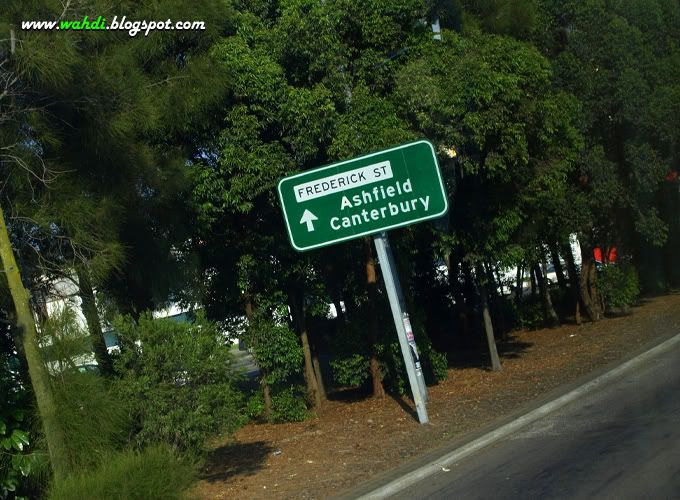 Almost reaching the wildlife park...
A pleasant welcome, by a 6-month old joey at the entrance. At first glance, En. Arip thought it was a puppy... huhuhu.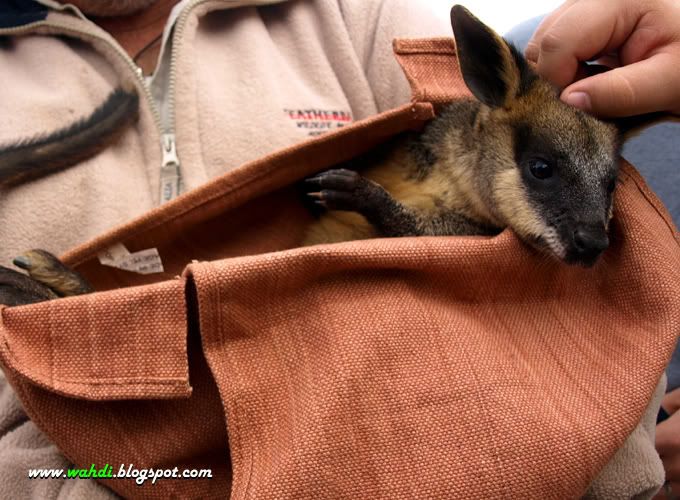 Owhh... She's so adorably cute!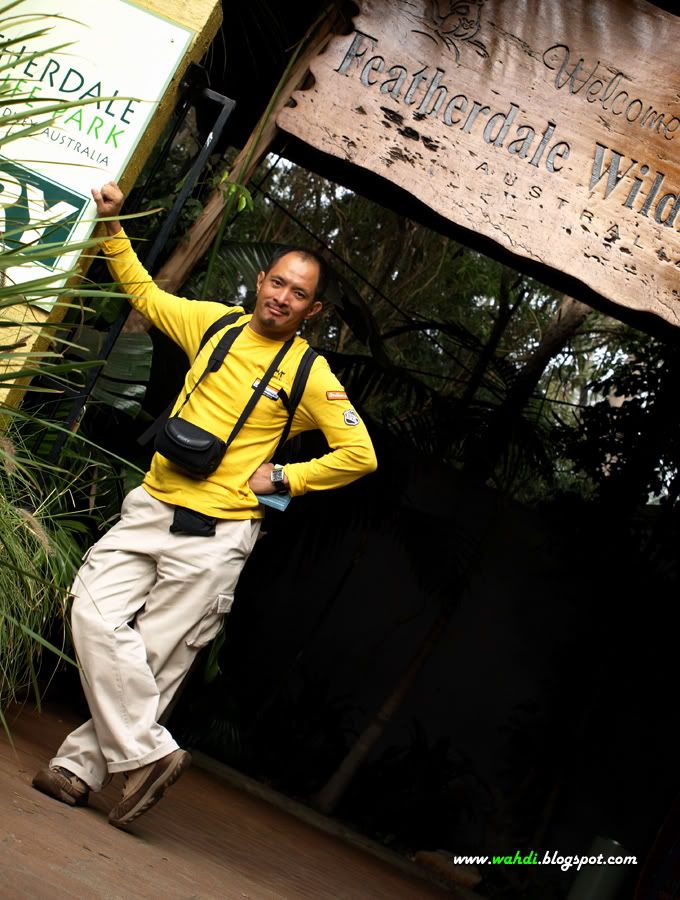 The park was not busy at all, and that gave me the chance to enjoy its natural setting, which I luv so much. Macam nak masuk kebun getah huhu...
The wooden archboard too! O.k... Lets begins the visit!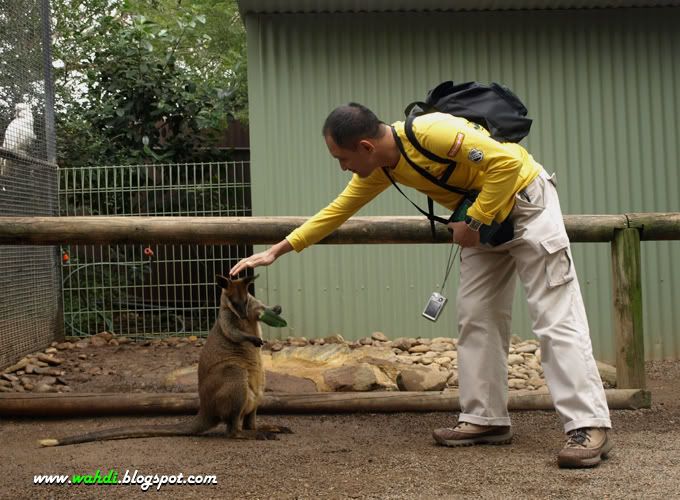 The first section was the area where hyperactive and fierce young kangaroos are placed. En Arip tried to make friends by offering a eucalyptus leave .;)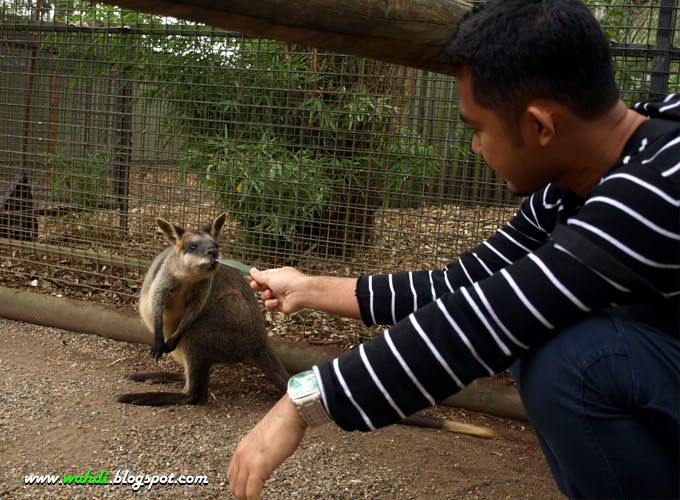 I too tried to coax this one to pose for me...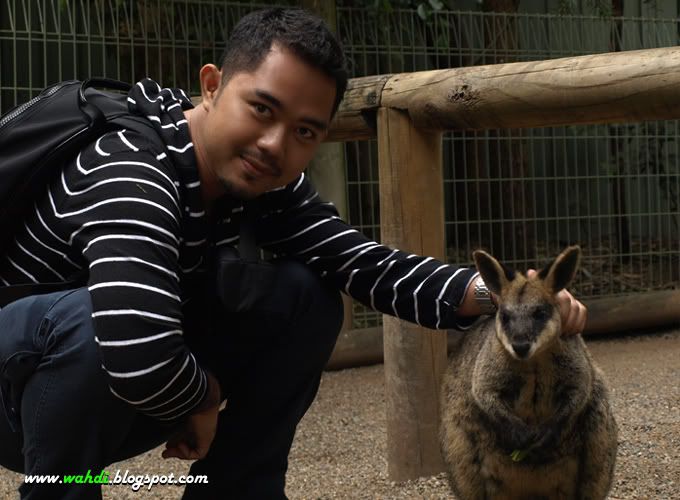 Yeah, finally!
Yes, he was too young to understand the sign board! huhu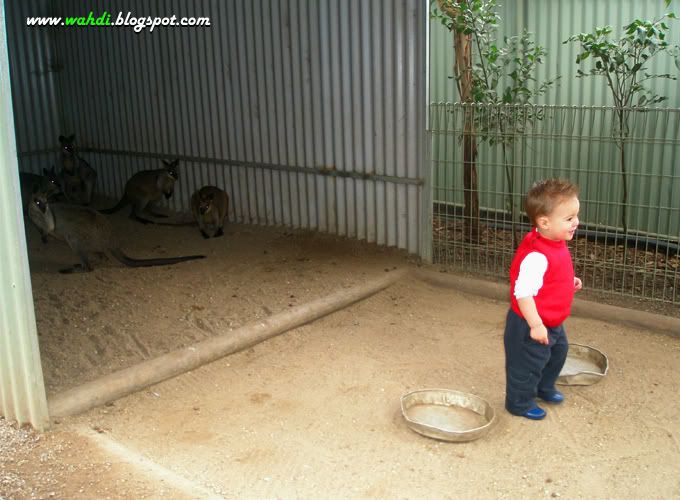 They took shelter from this brave boy!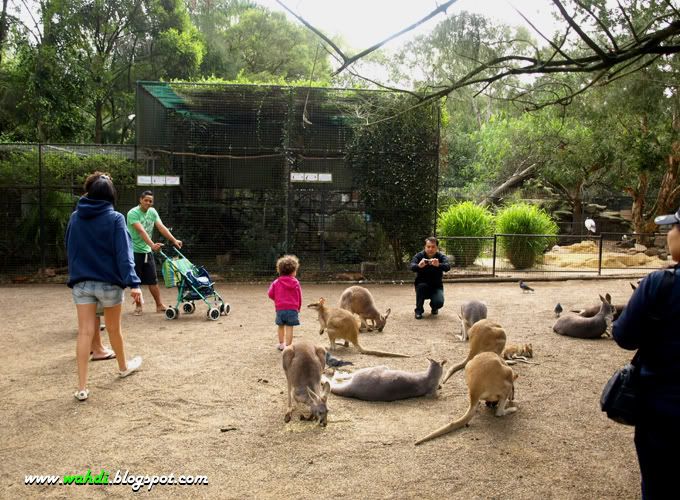 The next section was the enclosure for adult kangaroos. Being otais, they were more friendly, and rather passive too!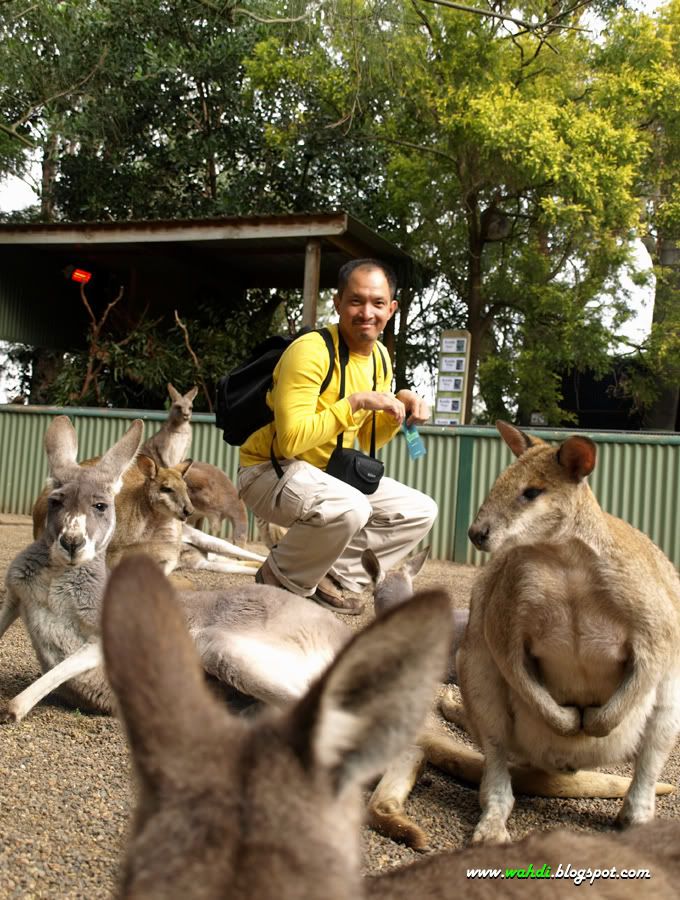 They even have a yellow kangaroo, too! hahahaa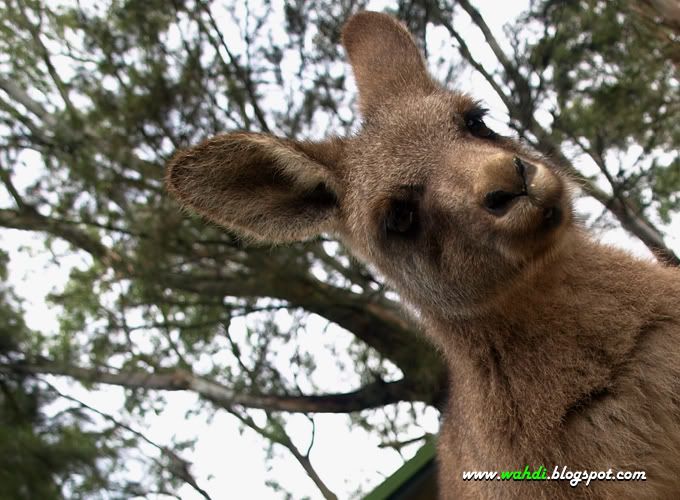 Beware of this horny female kangaroo!!!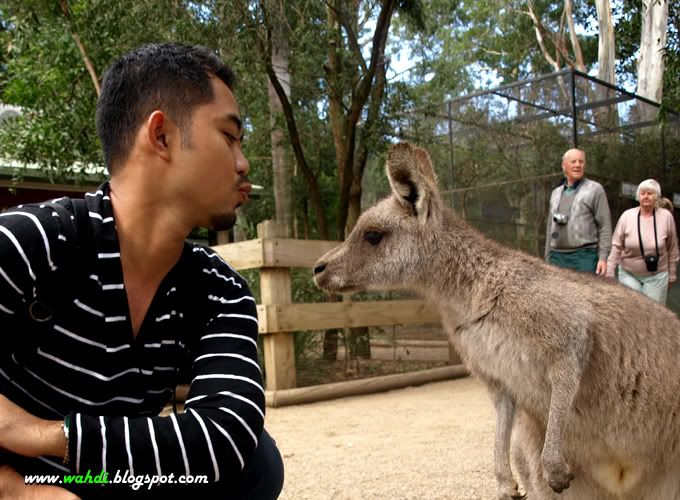 She was really excited to kiss me, so I kissed her! huhuhu
En Arip just missed the kiss by a split moment!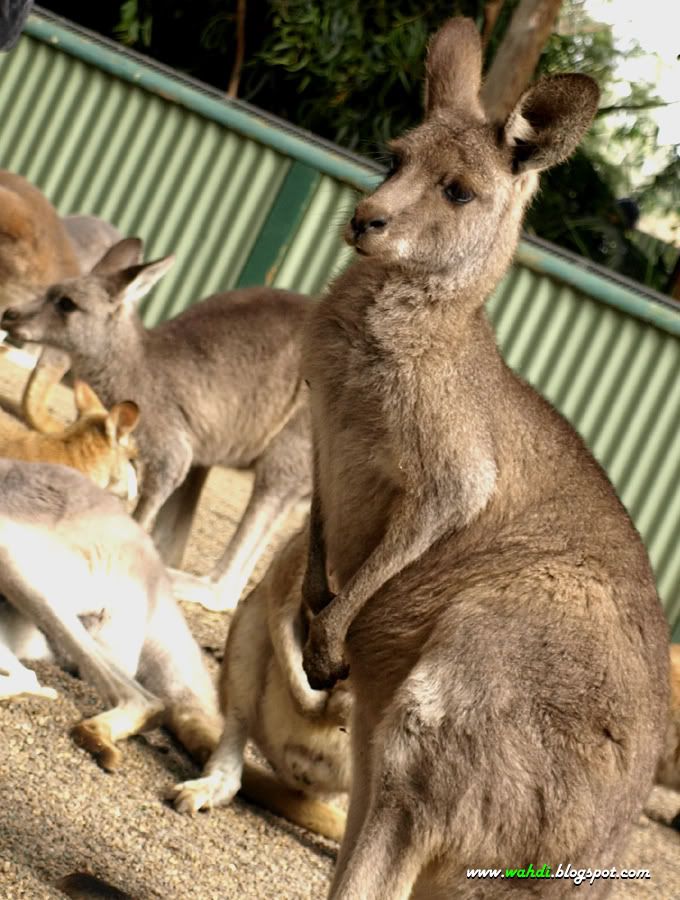 O.k enough about kangaroos! we moved quickly to the next section - koalas and kookaburras! Yes, kookaburras! I didn't manage to see them during my last visit to Australia. All I remember is, I luv the kooaburra song when I was a boy scout...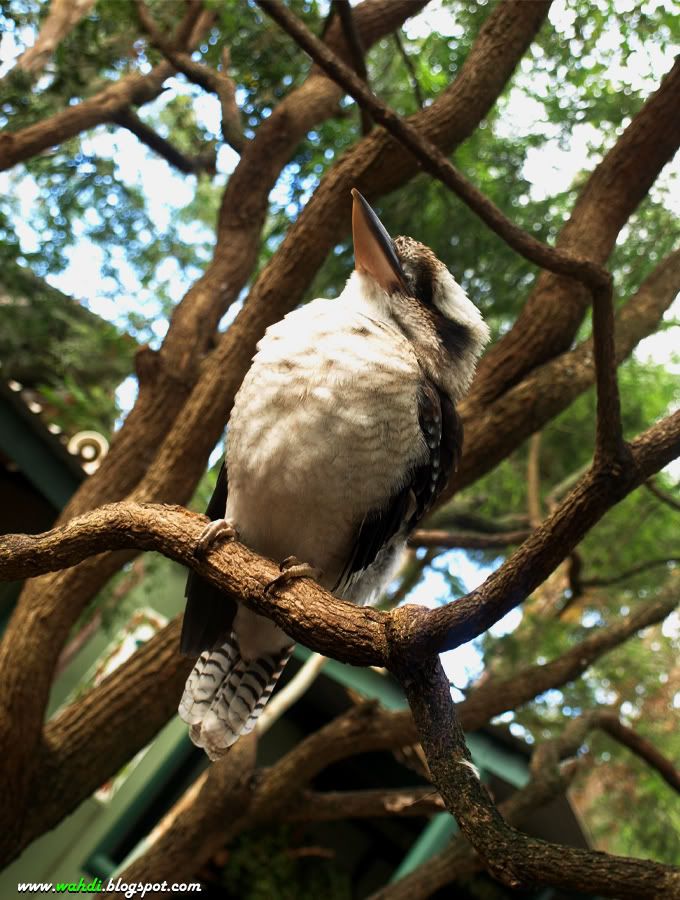 Koookaburra sits in the old gum tree~~~~lalalal,lalla~~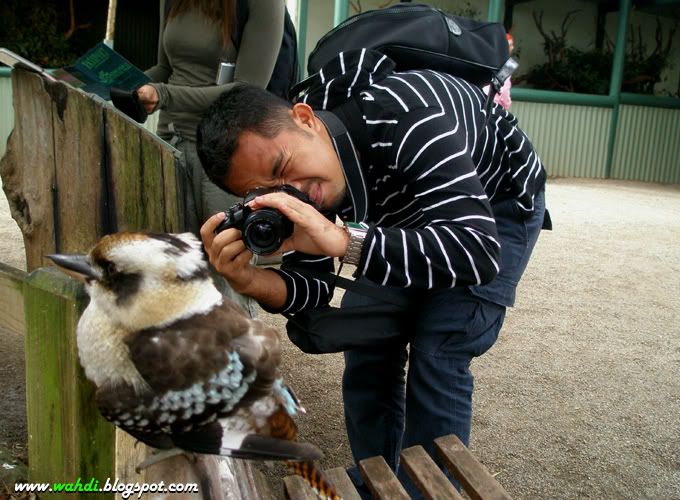 The kookaburras were everwhere!!! Even on the bench...huhu kantoi cara pegang camera sgt amatur :P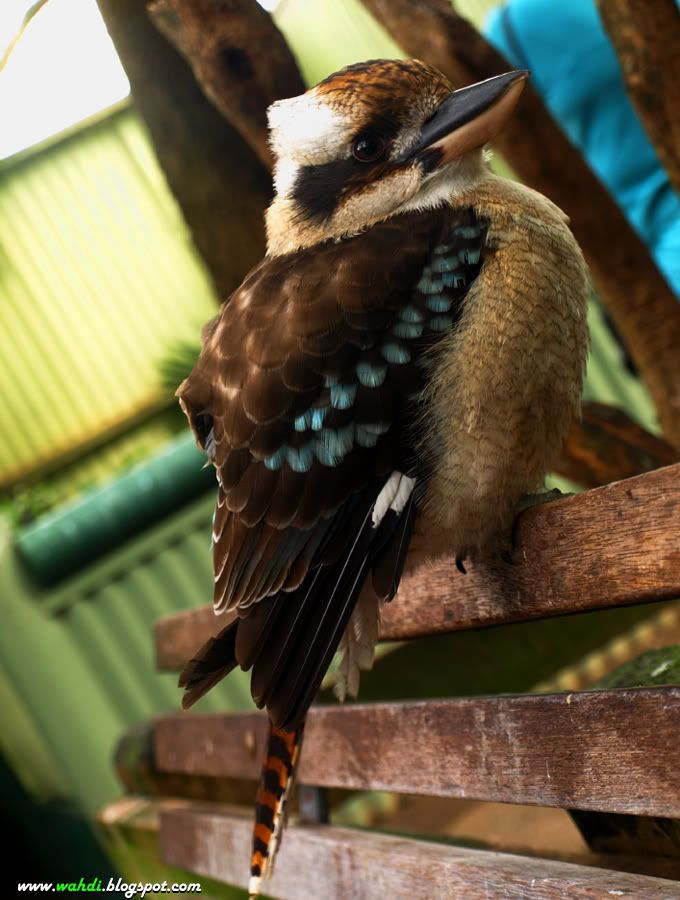 Shot of the kookaburra above... Isn't he cute?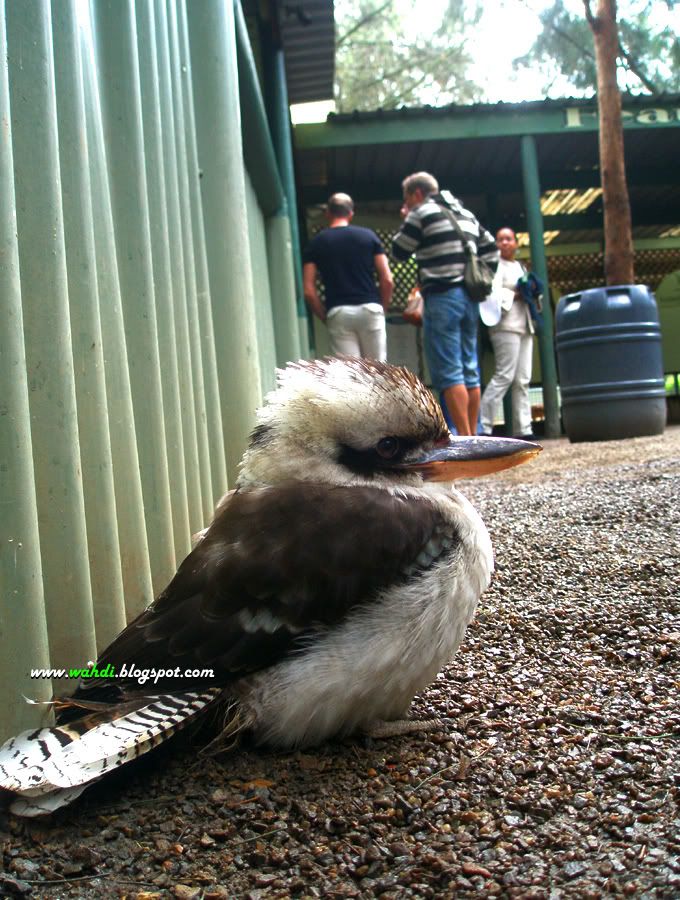 Careful! There's even kookaburras on the ground.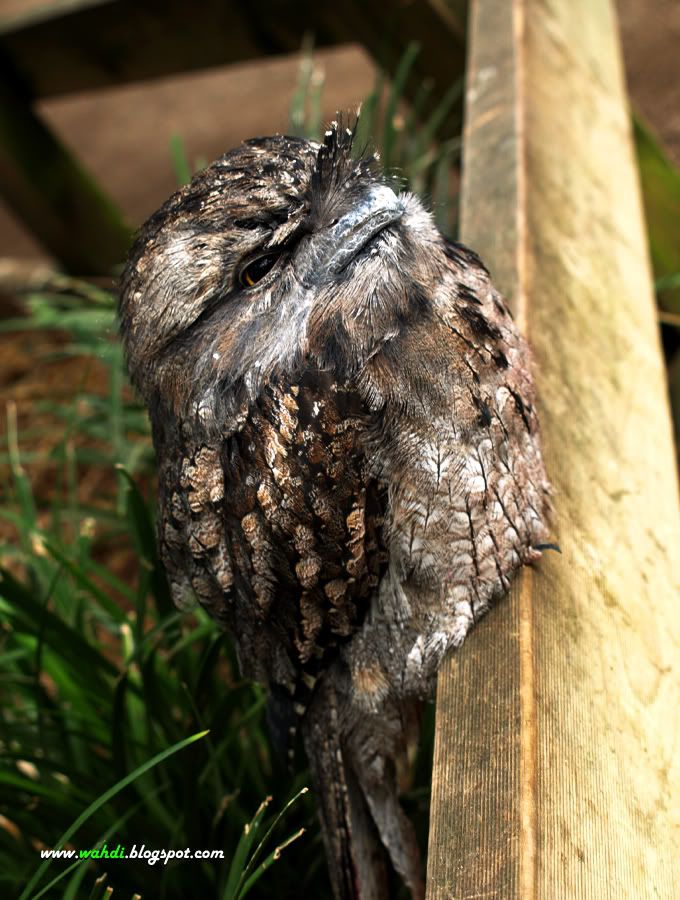 This owl was so cute!
Koala.. They were many of them here, in almost every corner...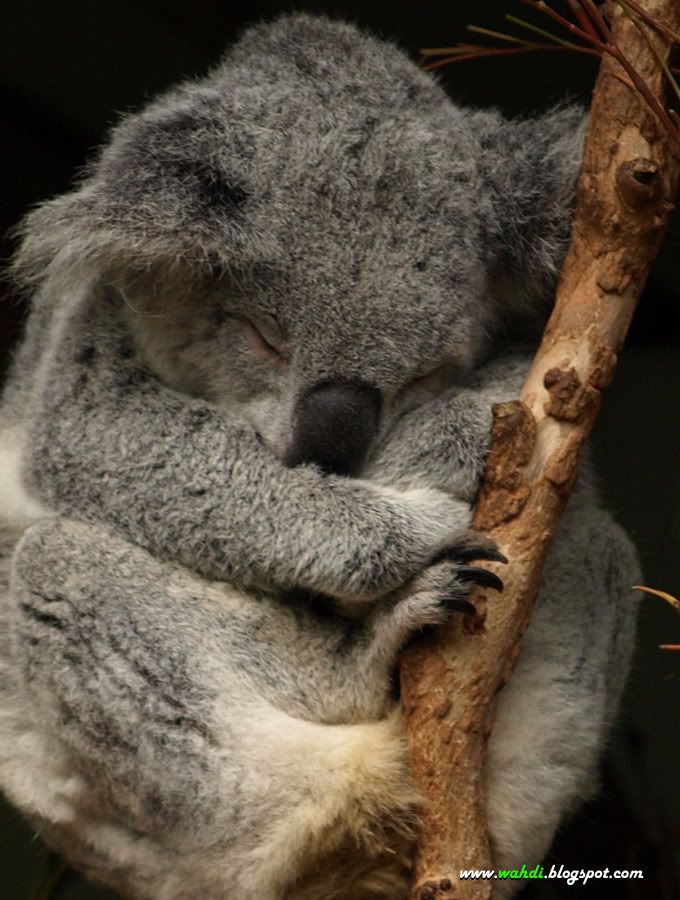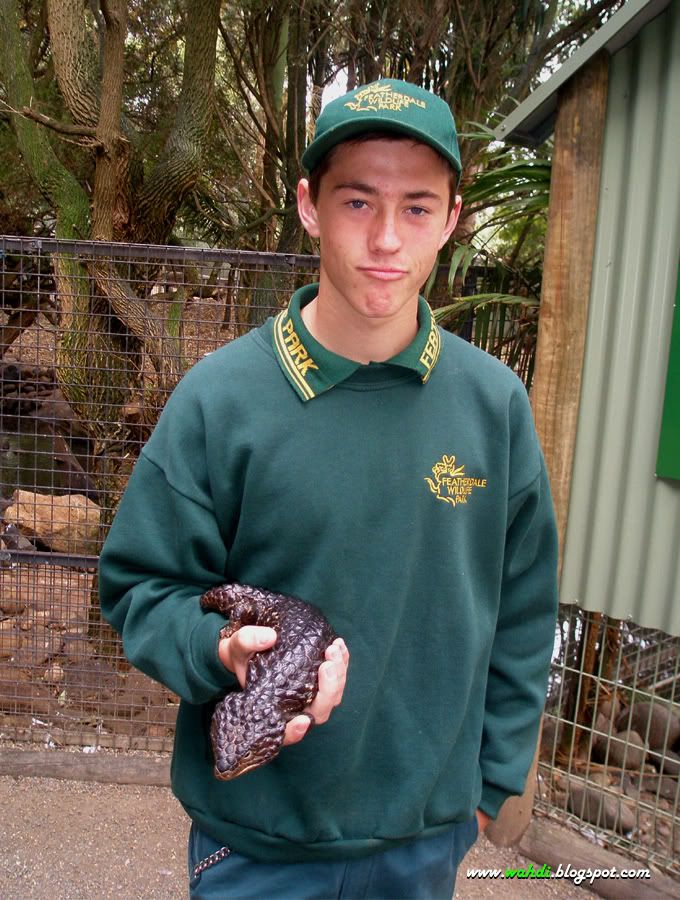 In the next section, we saw penguins, tazmanian devils, woombats and other wild Australian animals - including crocodiles and etc.. We didn't have enough time, so I was fast enough to snap only a few pics and ended up at the souvenir kiosk to get my kookaburra soft toy. The boy in this pic said, he was holding a wild lizard or something... I forgot its name! LOL!
The penguins.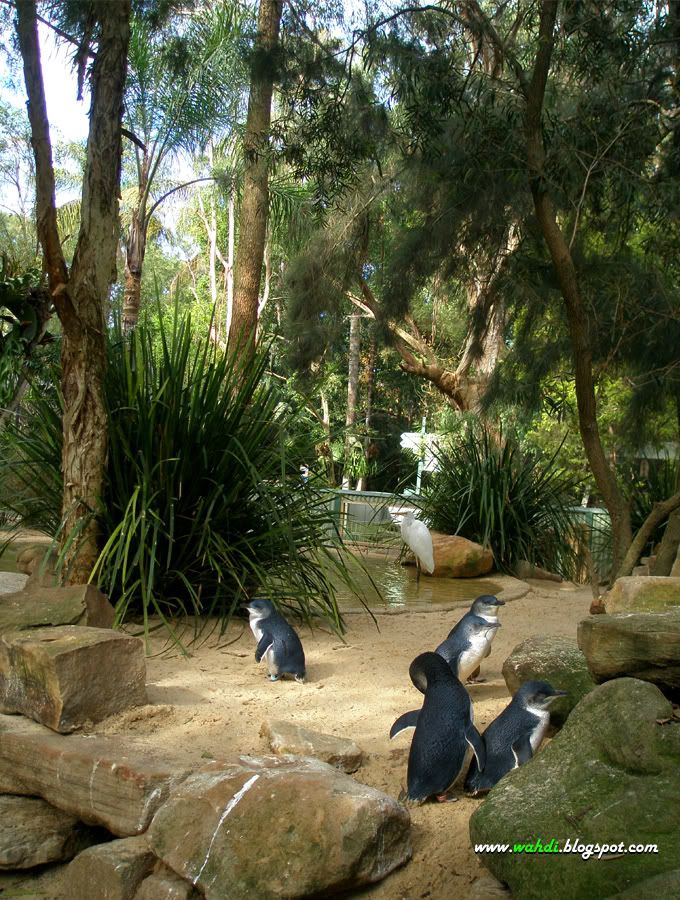 Luv the penguins here, compared to those at Seaworld, seen here below.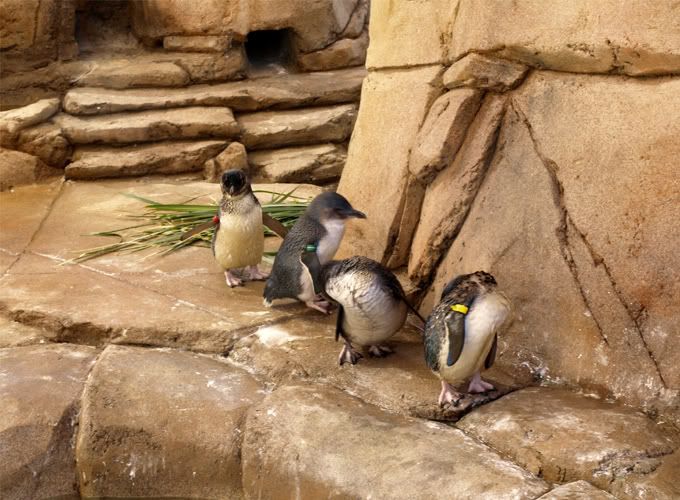 The penguins at Seaworld looked unhealthy, and the pad looked hard and cold.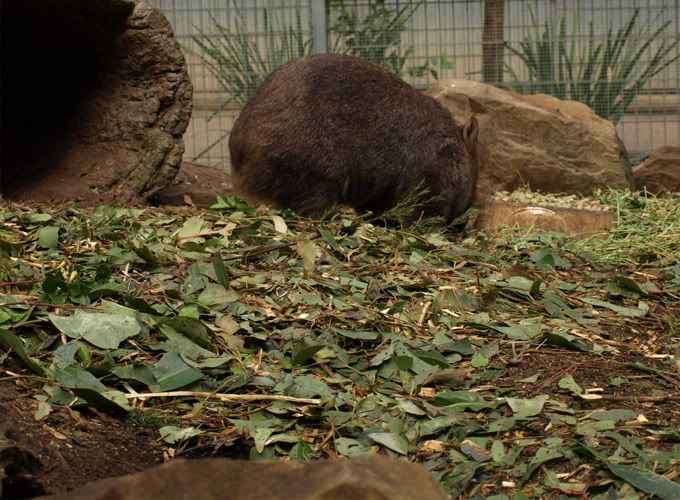 Wombat. I was rushing, so I didn't stop to snap it properly.
Tazmanian Devil... owh... I had only another five minutes before the bus moved on toward Blue Mountains!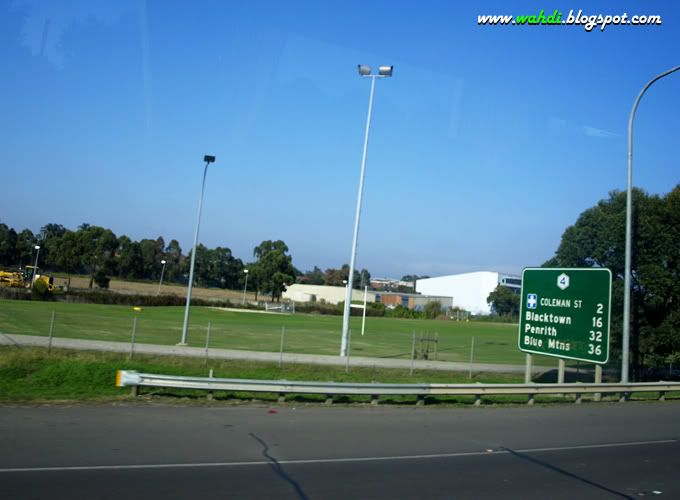 We then continued the journey to Blue Mountains, but before that, we had stopped by two other places for a boomerang-casting lesson and lunch, respectively.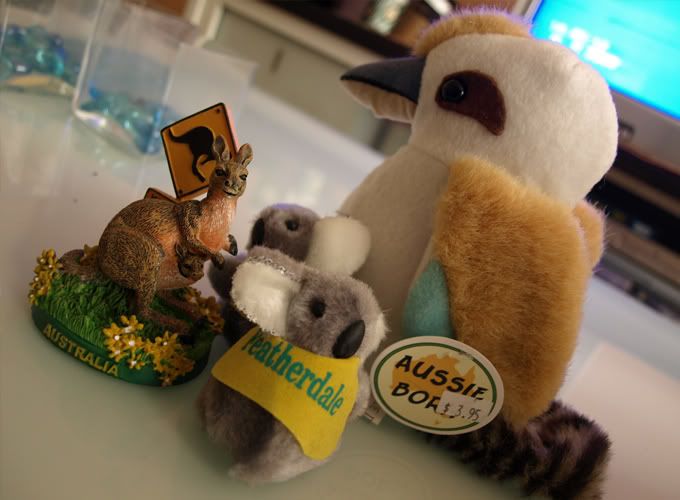 I had only managed to grab this kookaburra and some other souvenirs for myself... Got the 2 free special edition minikoalas as a gift from Featherdale Wildlife Park.
To me, it's better to visit this park instead of the Taroongga Zoo in Sydney. I give Featherdale Wildlife Park 4 out of 5 stars!
O.k people, let's enjoy this clip below about the kookaburra...