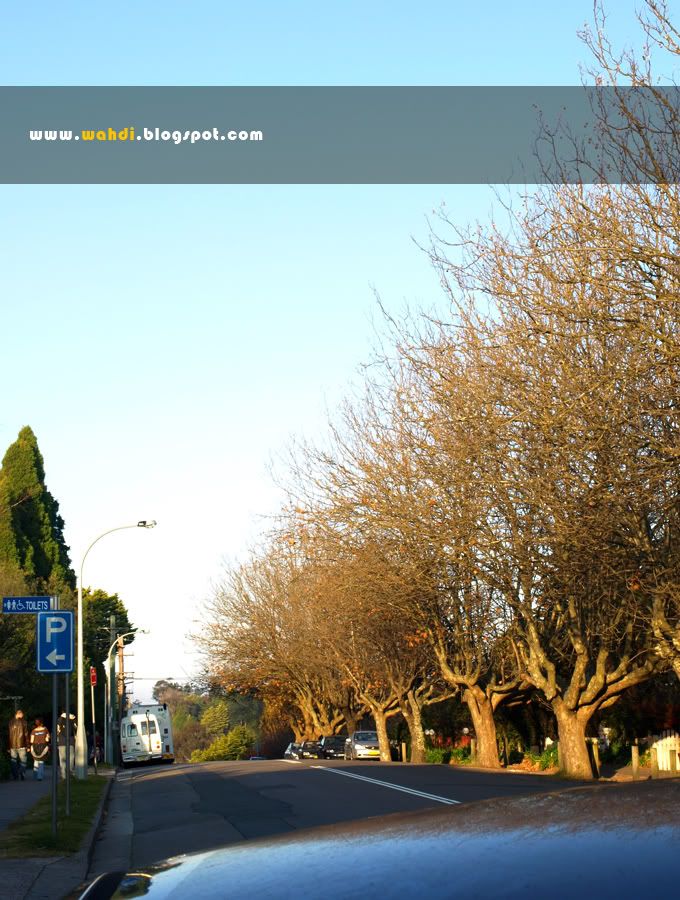 The road leading to Leura..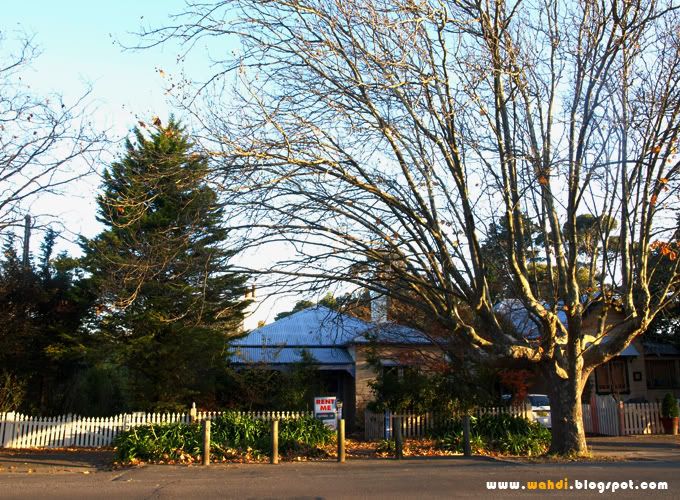 Rent me? If I've got enough money I'll BUY u!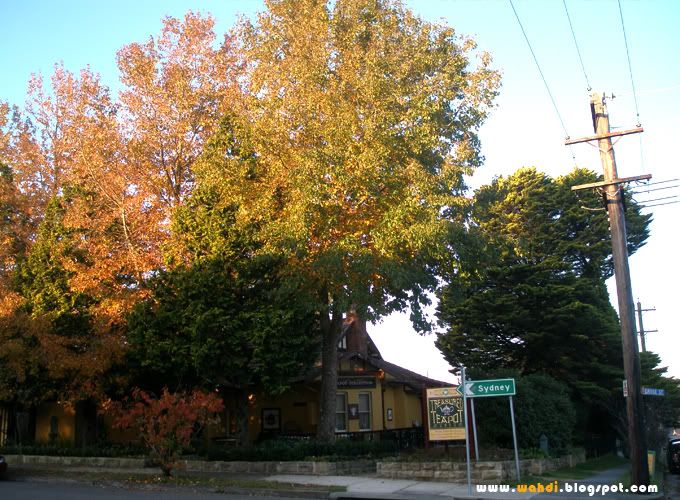 I noticed all the houses and shops here were small and cute...they looked like miniatures!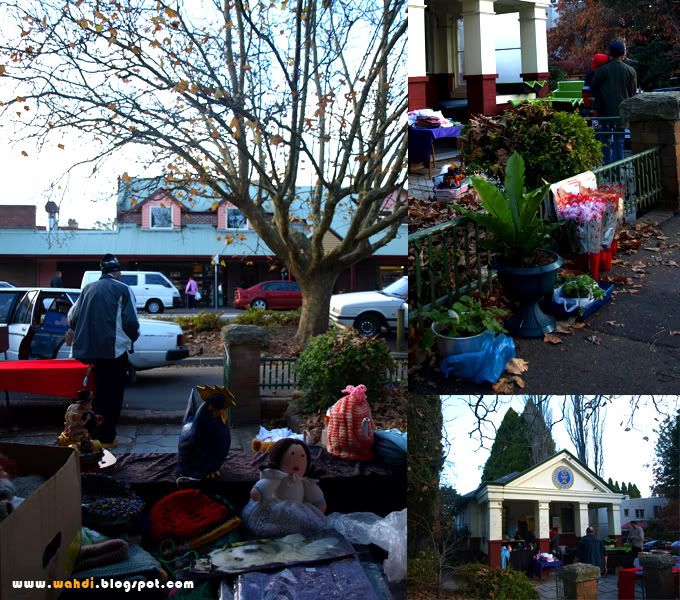 Bumped into a garage sale conducted by some women's association. I was alone when I entered the hall. As usual, En Arip went on to do his on looking aroung, so we ventured separately... An old lady (about 80 years old) on an arm chair welcomed me so cheerfully... She asked me where I had come from, but I asked her to guess. And she said Singapore? Almost right!!
I was interested in buying the sitting doll on the left for my niece. So, I asked the old lady how much will it be. Without looking up, she muttered : "You can take it home if you're sure you can take good care of it!" *terus tak jadi beli... mcm seram plak dengar ayat tu LOL
I really luv this small town...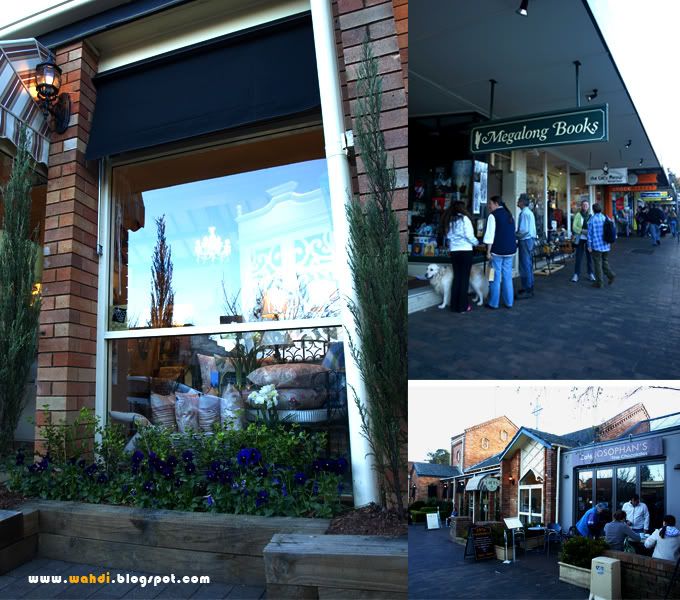 Some other shops...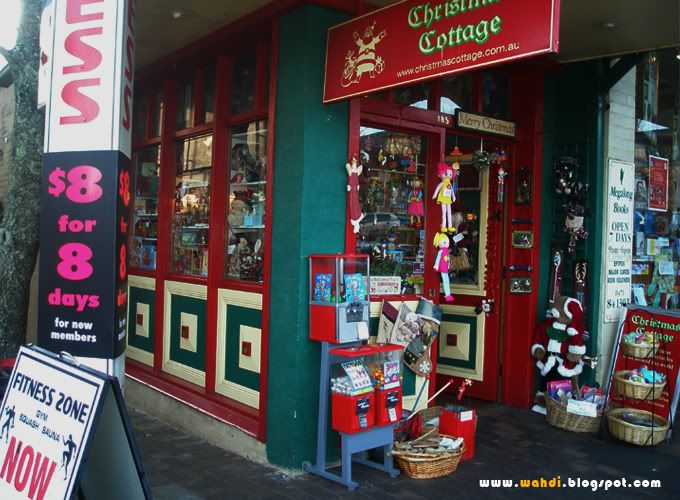 Christmas cottage, selling christmas supplies all year round..haiyoh.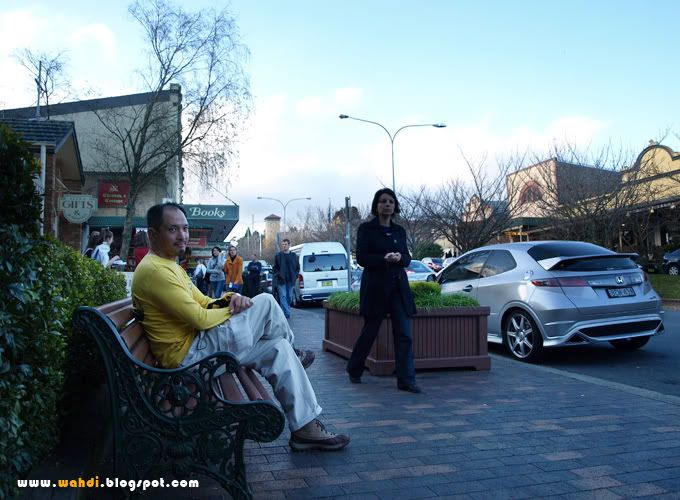 Bumped into En Arip!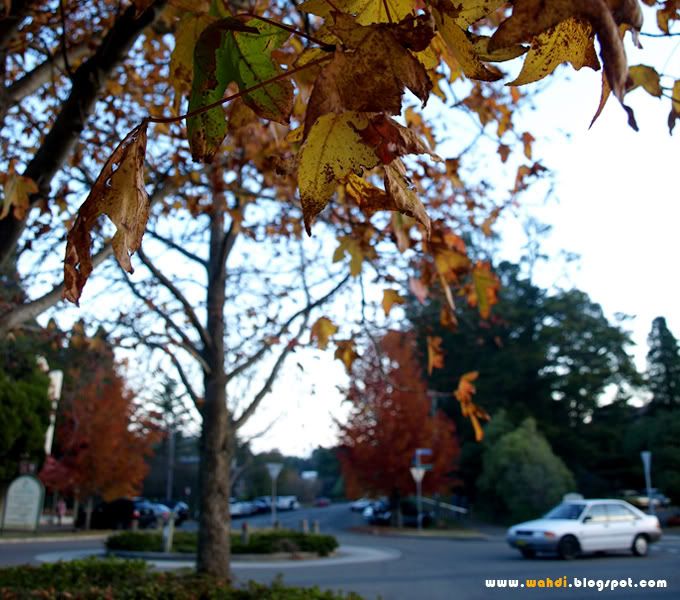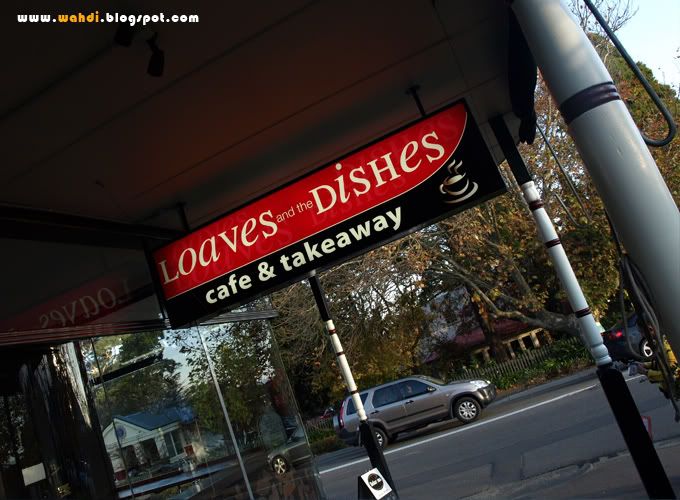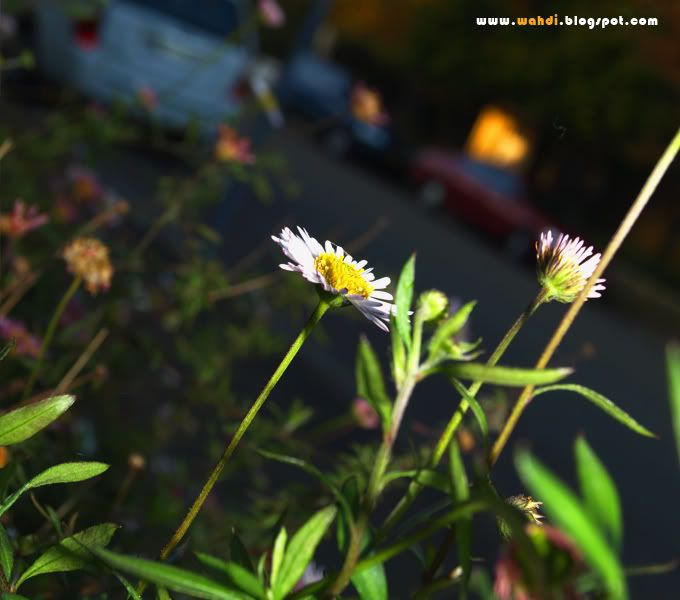 I actually don't like using flash in my photography, but since the surrounding was getting dark, the automatic flash accidentaly switched on by itself... and here is the pic. Not bad, actually!
After Leura, we made a stop at the Jamison Lookout. It was already 5 PM and almost dark in this jungle. En. Arip and I decided to stay by the bus and enjoy our packed sandwich, instead of joining the rest at the waterfalls... Jamison Lookout is the other picturesque side of the Blue Mountains... Now I remember why I had lost interest in seeing the waterfalls... that's because by now, my feet were extremely tired! Furthermore, the jungle was getting really dark, too..
We left Jamison Lookout at 5.30 PM in complete darkness! We slept in the bus and reached the city at 7.30 PM, after several stops to drop a few tour members at thier hotel.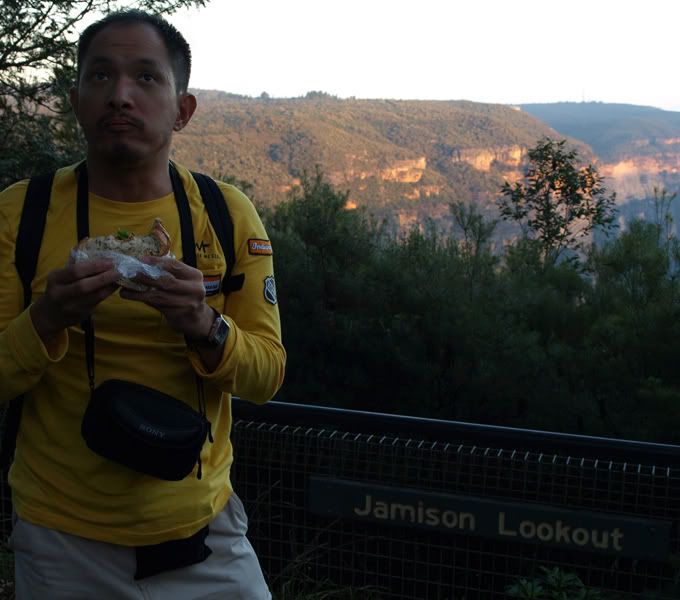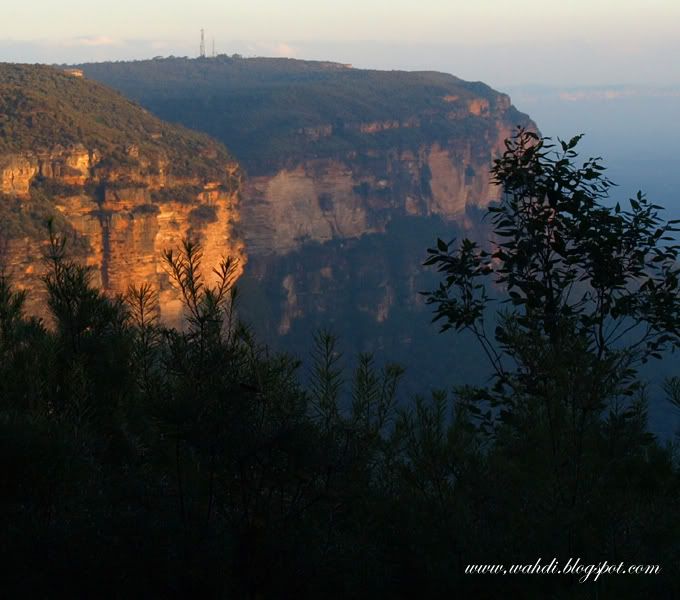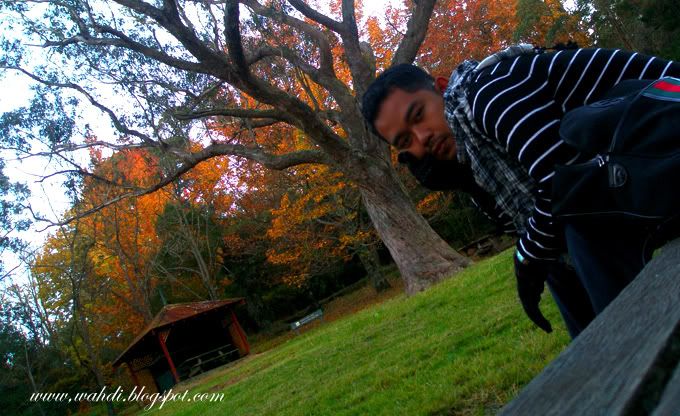 Owhh... it was a tiring but satisfying day! We reached our hotel at 8 PM and at 10 PM, after refreshing ourselves, we had a late dinner at Oporto... owh... I just luv thier fish and chips!