In Paris, fruits are sold everywhere. I could get my fruits supply very, very conveniently. Remember my
marche entry?
Apart from the marche, some of the bakeries and the snacks stalls sell fruits too. Not forgetting of course, at the supermarche!
Fruits everywhere you turn...



My all-time favourite fruit is the apple! Instead of just having it as a fruit, I love cooking it. I am a fan of apple pies! Specifically, fried ones are my top favourite - especially those from McDonald's.

Anyway, since I'm so conscious about nutrition in every food I put into my mouth, home made pies are the best solution to it. Here's how I had prepared my home-made and nutritious apple pie.



Peel an apple and dice into chewing-size. An average size apple can get you three fried pies.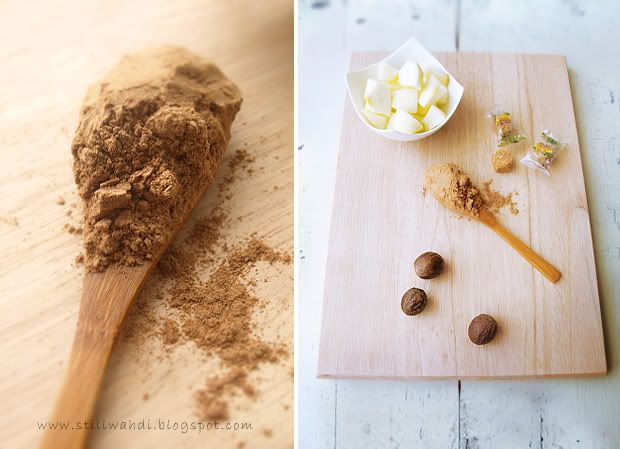 These are what I needed to prepare as filling.
A spoonful of cinnamon powder. For the right sweet taste, I had used three pieces of caramel sweets. You may replace them
with 2 tablespoon of sugar and some grated of nutmeg (biji buah pala). Two tablespoon of water and a teaspoon of butter.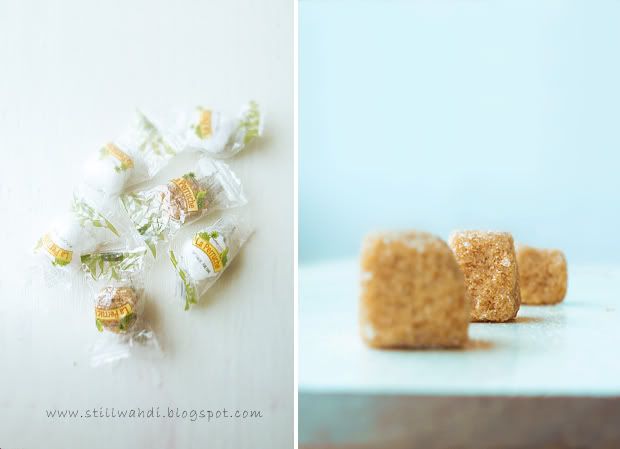 This is my favourite sweet, Le Perruche. Its caramel type is the best for cooking, too! It does not only give a great caramel taste, in fact it turns the graving into a dark, chocolate colour.
Heat up the pan, and put in water until the sugar dissolves. If you use white sugar, stir to caramelize it. When it caramelizes, pour in the butter. Once the butter melts, pour in your diced apples, cinnamon powder and a dash of grated nutmeg. Stir until the apple is half tender. I luv how the la Perruche turns into a deep chocolate tone.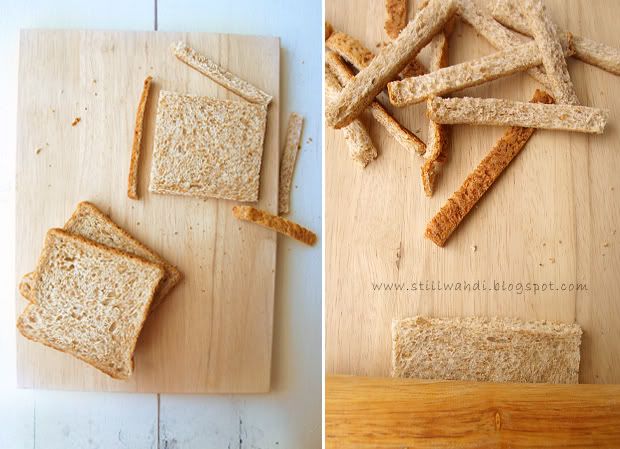 Remove the crust from three slices of whole grains bread. Using a rolling pin, flatten the bread until they are thin.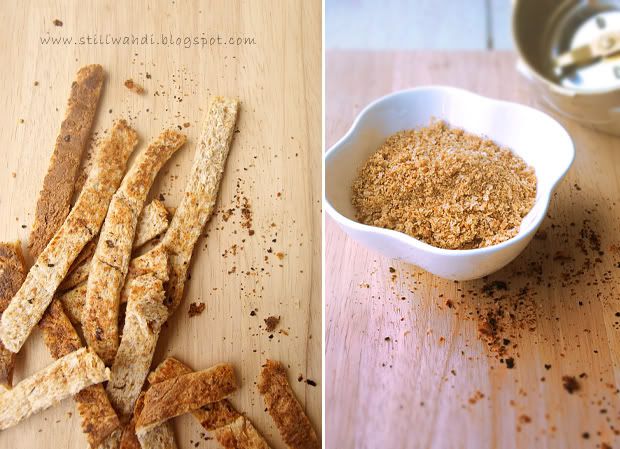 Don't throw away the crust! But fried them in a hot pan, without oil . When they cool down, grind them with a grinder machine.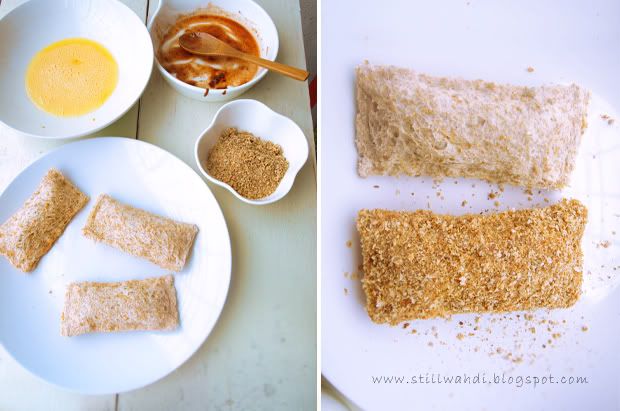 Beat up an egg. Fill up the flattened bread with apple filling, and seal them with the beaten egg. Then, dip the filled bread into some beaten egg and then roll them over the bread crumble. Then, deep-fry for ten seconds in hot olive oil.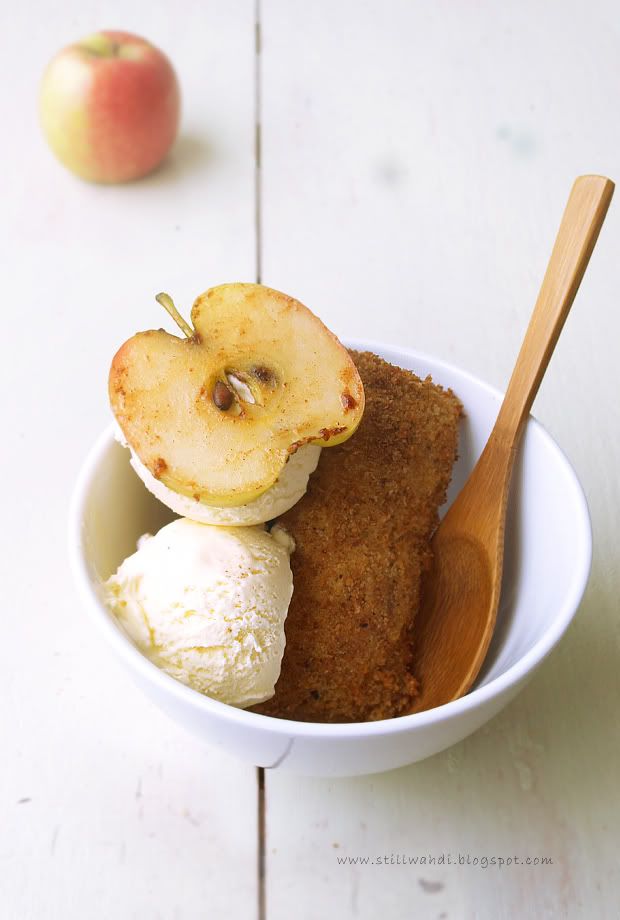 Serve the pies hot, with a scoop of fat-free vanilla ice cream or any preferred gelato. If you like, you might want to serve them with grilled apple slices. (Marinate the apple with sugar and cinnamon powder, and grill it)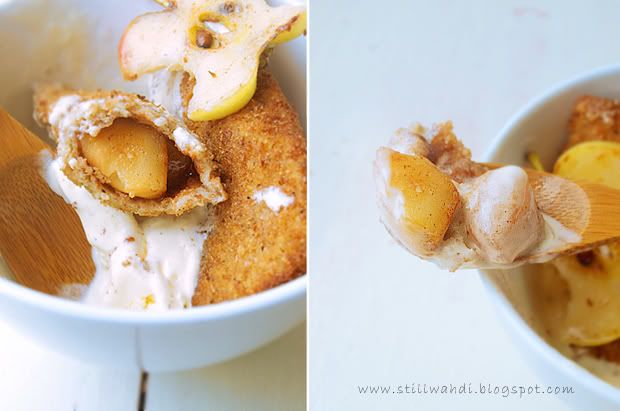 This is really my devilish indulgence of the day!!