I was supposed to upload my fried apple pie recipe today, but I do not have the time yet, to select the right pictures from the bunch. I'll do it soon! Actually, I have more important things to attend to... I have to do some research on architechture drawings.

I'm so used to designing Malay architechture concepts, but have never tried any Western designs before. Am helping a friend with some ideas for their dream home - which I consider a freelance job.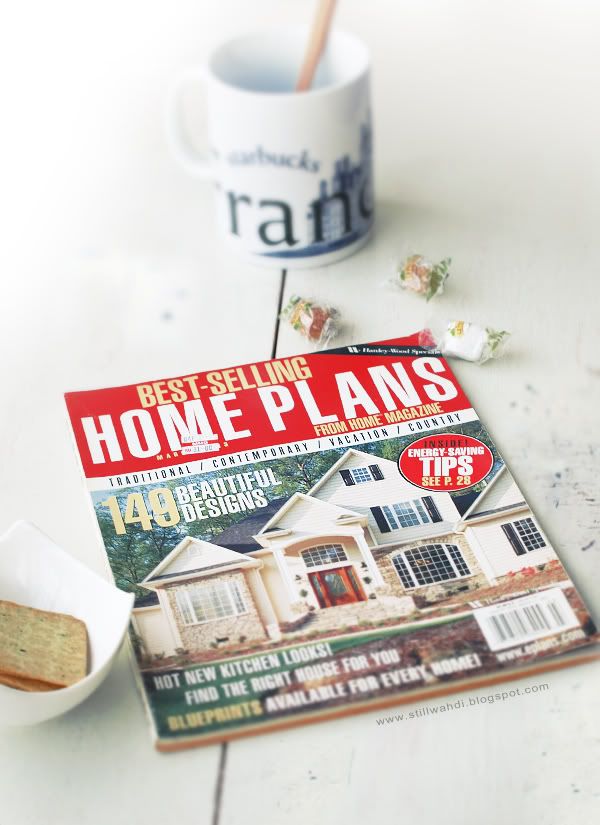 I digged through my old magazine collection and found something really useful among them. Bought this magazine a few years back and have never flipped through it since. Managed to do that just a while ago during breakfast, and find it kinda useful!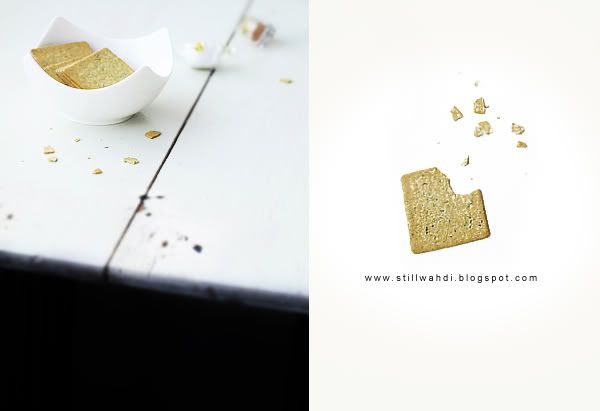 I had this waffery cracker while I read the magazine. It is so thin and small, but delicious! While at it, I had also managed to reply some messages on Facebook, too.
Anyway, I've been told many times that my photography is nothing, and that Saiful Nang - a professional photog, is anytime better. Just wondering - why must my photography be subjected to comparison? Life is not a competition! I blog as a hobby, and for fun. Most importantly, photography is my passion. So, why bother comparing me to someone whom I do not even know? Of course he's said to be good - he has to be, because it is his profession!