View from the train...
I was in a TGV train from Metz to Paris... listening to my iPod and enjoying every passing scenery... and I got a bit hungry... then suddenly, KL was on my mind. Why?
Because I really missed my favourite mee upih at the Pavilion Kuala Lumpur food court... I just realized that I had sometimes forgotten a few things about KL!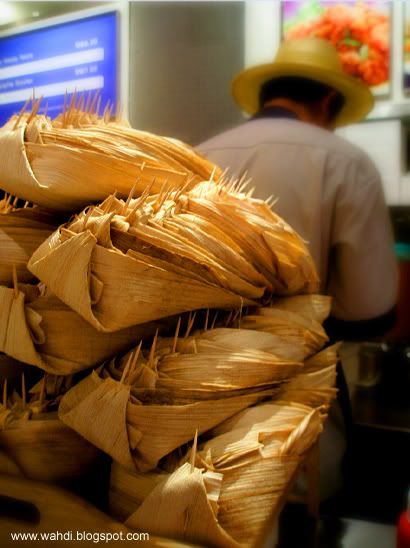 This is the "upih" - the dried pinnate stem of a betelnut tree.



This is where they cooked the noodle, and serving it in the upih...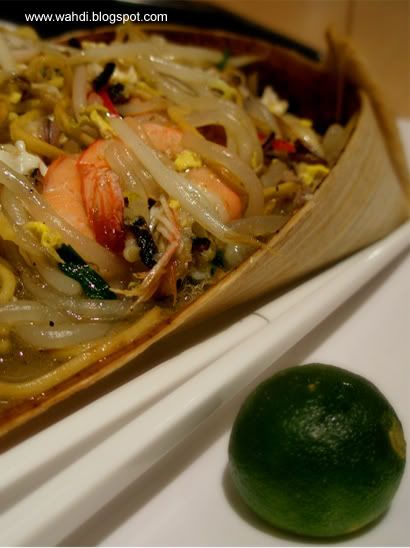 The Mee Upih that I was craving for!




* all pictures above were taken from my old blog. Sorry, picture quality of yesteryear! :)




Anyway, while shopping thereon at the malls in Paris, I just realised, most of my favourite shopping malls in KL namely, Suria KLCC, Pavilion, the Curve, Star Hill Gallery, the Gardens and many more, are up to world class standards. The facilities provided by these places are definitely superb! I hate to do comparison, but no single shopping mall in Paris can beat Pavilion so far. Still, every place has its own uniqueness. My point being, how good the facilities are, in malls we have in Malaysia! Frankly, even Singapore's Orchard Road is no match!

I encourage those who love shopping, to not forget to visit Kuala Lumpur. If you are hungry while you shop, don't worry! Shopping malls in KL serve a wide variety of food, from all our own heritage as well as the world over. And if you are a die-hard shopper, malls in KL close at 10PM! I am sure you will not regret coming at all!

I flipped through some old entries in my old blog, specifically entries about shopping malls in Malaysia and below are a collection of my favourite momments from the bunch.
These were taken last Christmas in Pavilion Kuala Lumpur.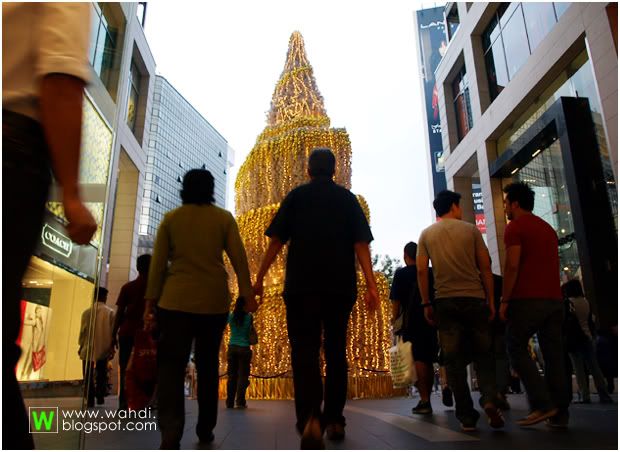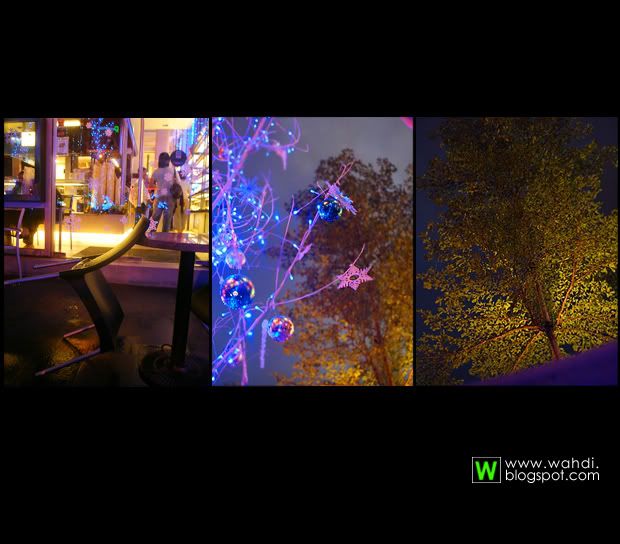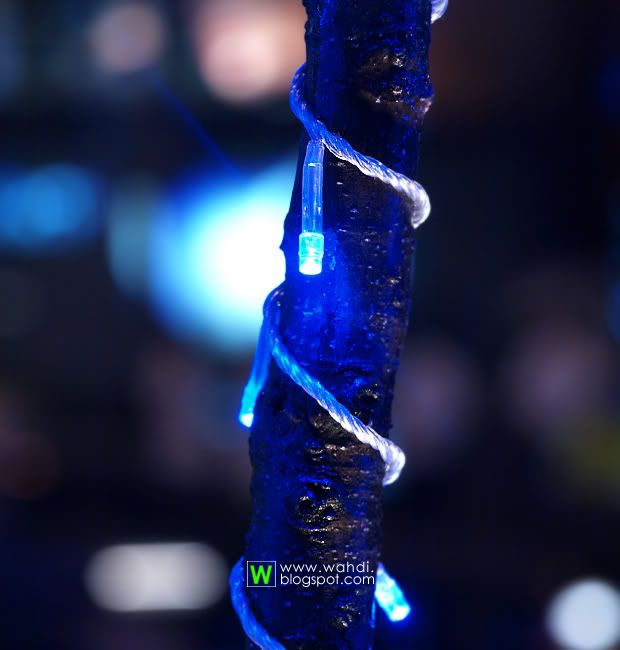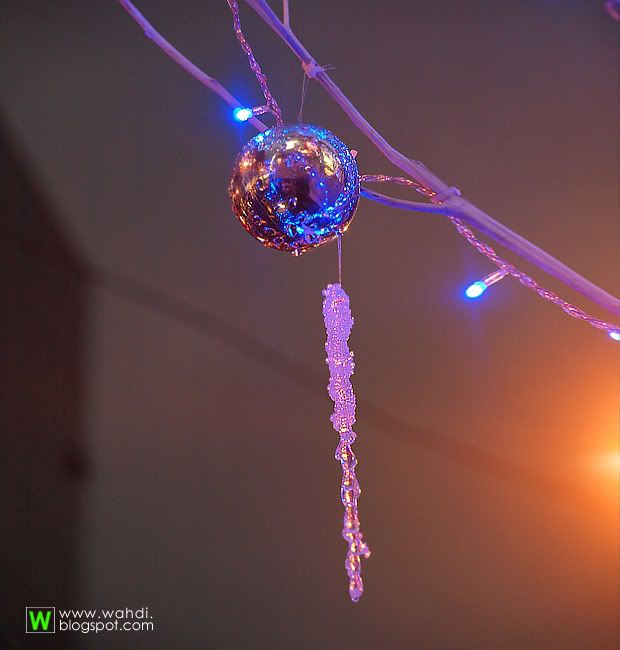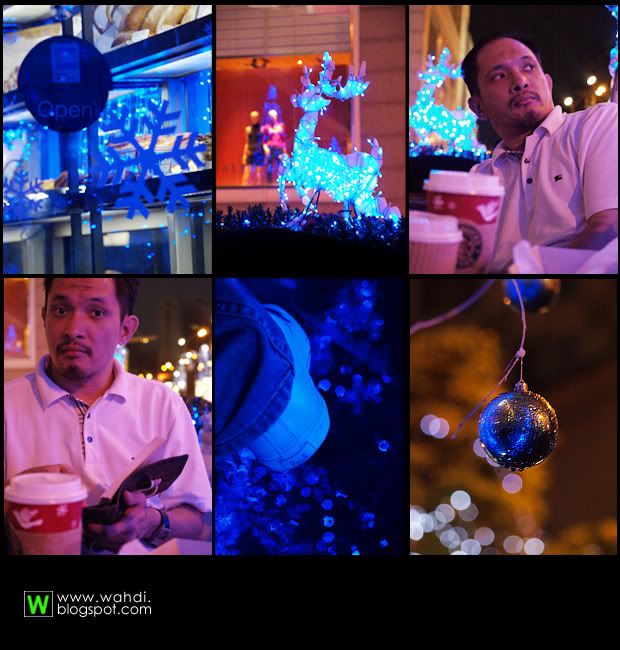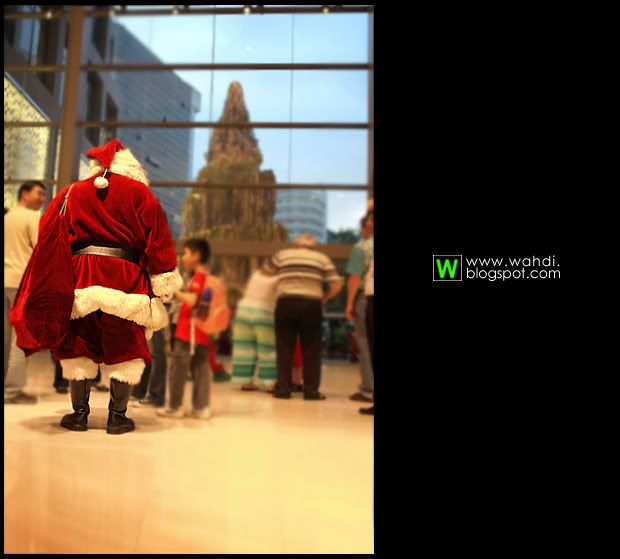 I encourage you to read this touching story about an old, lovey-dovey couple at the entrance of Pavilion that I had managed to capture during the same outing .

I saw an old Chinese couple standing at the foot of the giant X'mas tree at the entrance. This happened just moments before I left Pavilion. The wife needed two walking sticks to walk, and the hubby helped her with her hand bag. Both looked up the massive X'mas tree peak, probably in awe of something they had never experienced in their long-gone youth.

Moments later, the wife displayed a tired and unhappy look, and her hubby tried to cheer her up... Hubby made some funny gestrures to make her happy, but still, she looked unmoved... Undefeated, he didn't stop but continued trying to make her happy, by rubbing her back and saying something in Cantonese. Still, the wife remained silent and unconvinced... I, on the other hand, continued to observe them through my lens...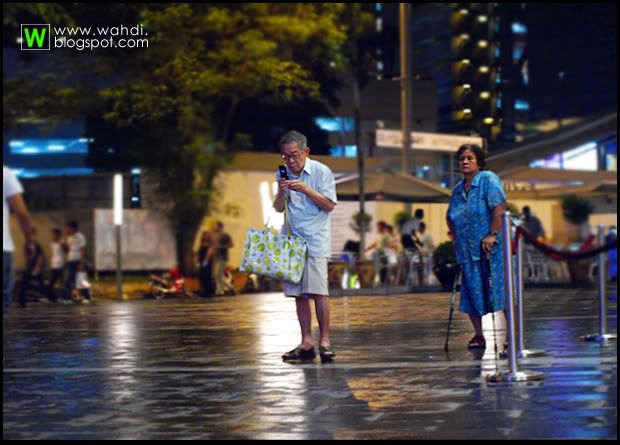 Probably with a tinge of frustration, the man left his wife, and walked ahead for a few meters... which made the wife looked worried and scared. She retaliated, and said something really loud. Hubby made a sudden turn, back to his wife and immediately snapped a candid shot of her on his mobile phone. This took his wife by surprised, and she looked really shocked for a split second, but ended up laughing... And both continued walking on, with big smiles which light up my heart... Ahh... Such simplicity... such bond!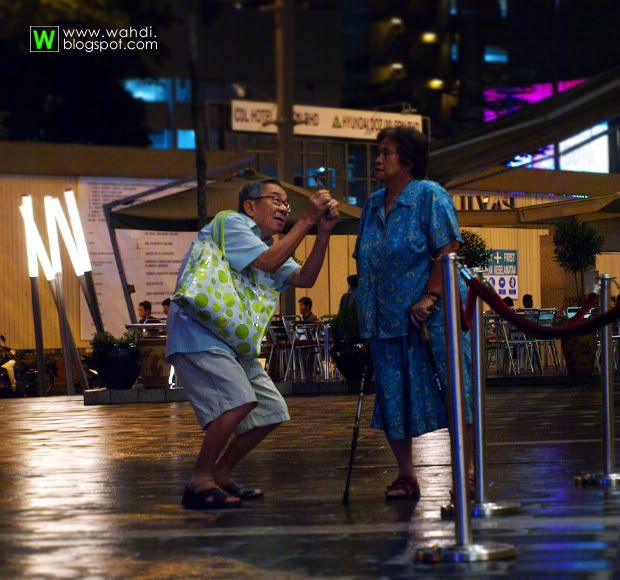 To learn more about Pavilion Kuala Lumpur, head for their website: http://www.pavilion-kl.com/content/index.php