Paris Disneyland, also known as Euro Disney, is the one and only Disneyland in Europe. In August 2008, Disneyland Paris was the most visited attraction in Europe. Located in Marne-la-Vallée, a new town in the eastern suburbs of Paris, France. The complex is located 32 kilometers (or 40 minutes by train) from the centre of Paris. You can actually purchase your entrance ticket at selected train stations, so that you need not wait in long queues to enter the park.

Anyway, just one station before Paris Disneyland, is the most happening Designer Factory Outlet, the Val de Europe - it's a must visit if you happen to spend some time at Paris Disneyland. From labels like Paul Smith, Kenzo, Ralph Lauren to Jimmy Choo - you can get them at extremely low price! OK, back on track, Paris Disneyland!



On the train to Disneyland. Oh, I just luv his jacket so much!
The weather wasn't so good during my visit.
It was cloudy with some rain till early afternoon.
I spent a lot of time in its indoor park.
Just after the downpour...
My most favourite ride, the 3D Space Mountain rollercoaster...
the rollercoaster actually moved within that huge dome!


I took a lot of pictures actually, but here are just some of them...

See? Even a grown-up will act like a kid in Disneyland...
En Arip couldn't resist hugging Tigger...
What is Disneyland without some souvenirs?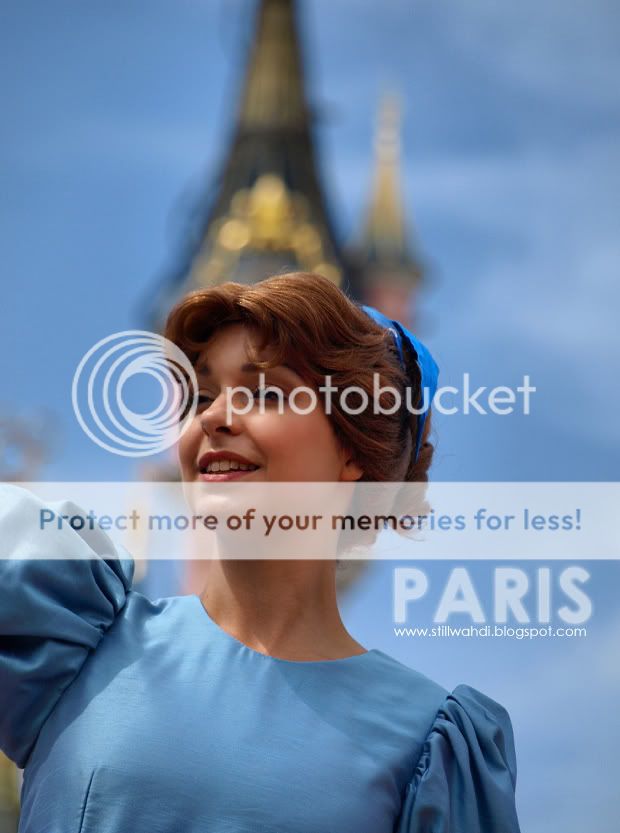 My personal rating for Paris Disneyland is 2 stars out of 5. In my opinion, the smaller Movieworld in Gold Coast, Australia is anytime better than this. I had high expectations for Paris Disneyland but was a bit dissapointed... Only their pizza restaurant was fabulous. To me the best place to experience Disneyland is still in United States. And luckily, I later got back my mood at Val De Europe... LOL