If u missed Part One, you can read it by
clicking here
.
We reached the island after almost an hour and a half on the sea. It was that long a journey! Anyway, Delos had a position as a holy sanctuary for a millennium before Olympian Greek mythology made it the birthplace of Apollo and Artemis in the island, and now only ten people are living in this Island. I'm actually not into history, although I had always scored A for my art history studies during my University days! LOL! But to have a chance to visit and see with my very own eyes, some of what I've studied in Greek history? Why not?
So, we started to explore and learn the history of Delos... Here are some of the pictures from the trip...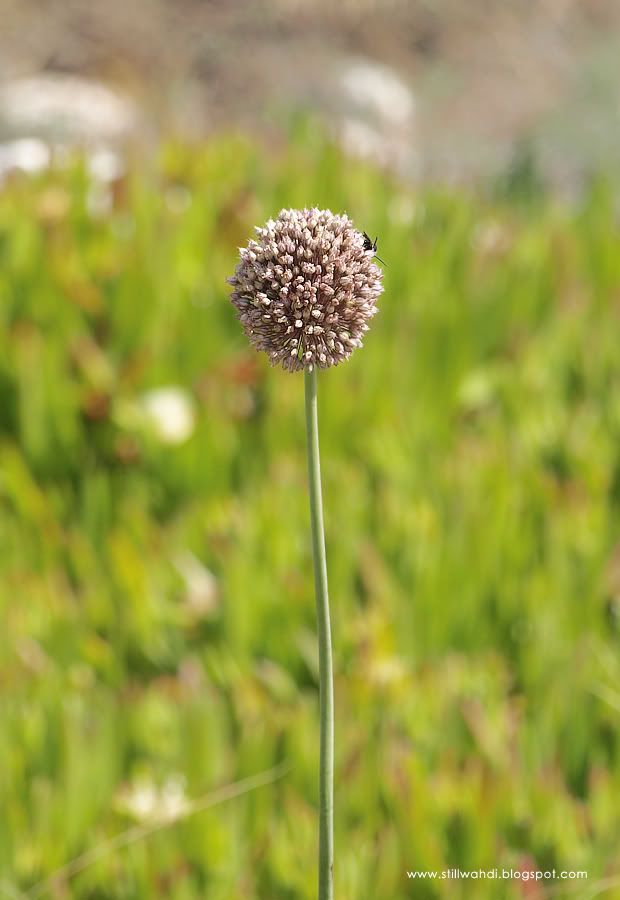 A wildflower by the entrance...
The island is hilly and barren, but has really great views...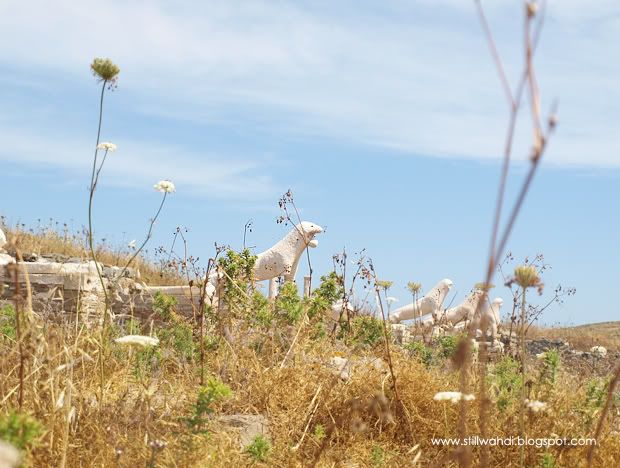 The Terrace of the Lions...
Dedicated to Apollo by the people of Naxos shortly before 600 BC. Had originally nine to twelve squatting, snarling marble guardian lions along the Sacred Way, one is inserted over the main gate to the Venetian Arsenal.
The lions create a monumental avenue comparable to Egyptian avenues of sphinxes. (There is a Greek sphinx in the Delos Museum.) Today only seven of the original lions remain.
Oh little kitty, are you one of the Lions? LOL!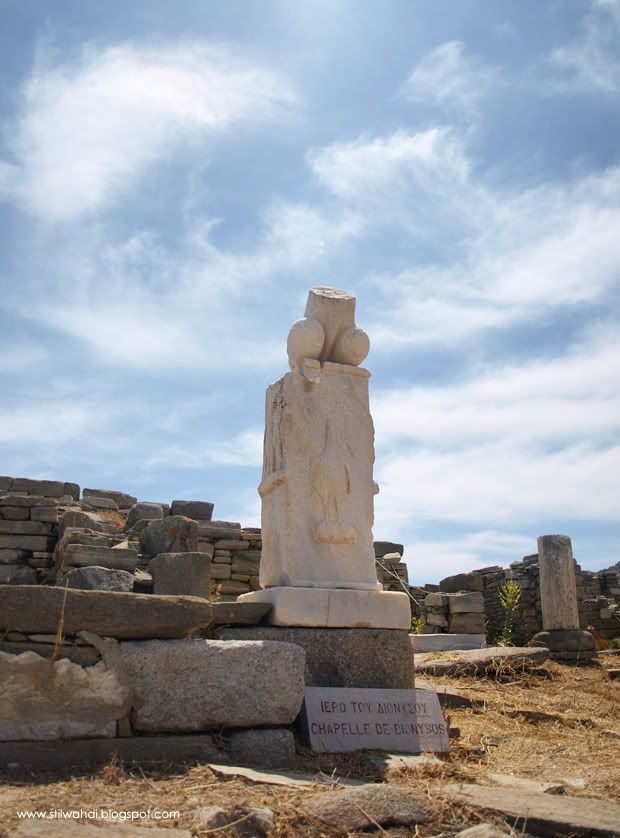 Greek Phallus...
Yes, it's a penis statue! The Greeks called it Phallus. I overheard from a tourist guide, and he said; "There was a time when all babies died after delivery. And the Greek people started to worship the phallus, hoping that their men will bear better genes..." errr...
After a long walk, we were lucky to come across a small cafe on a little hill! We had a fresh Greek orange juice, with some tuna sandwiches. The weather was so good, making having a juice in the hot sun, looking out to the blue Aegean Sea an awesome experience. After the thirst-quenching juice, we continued with our exploration.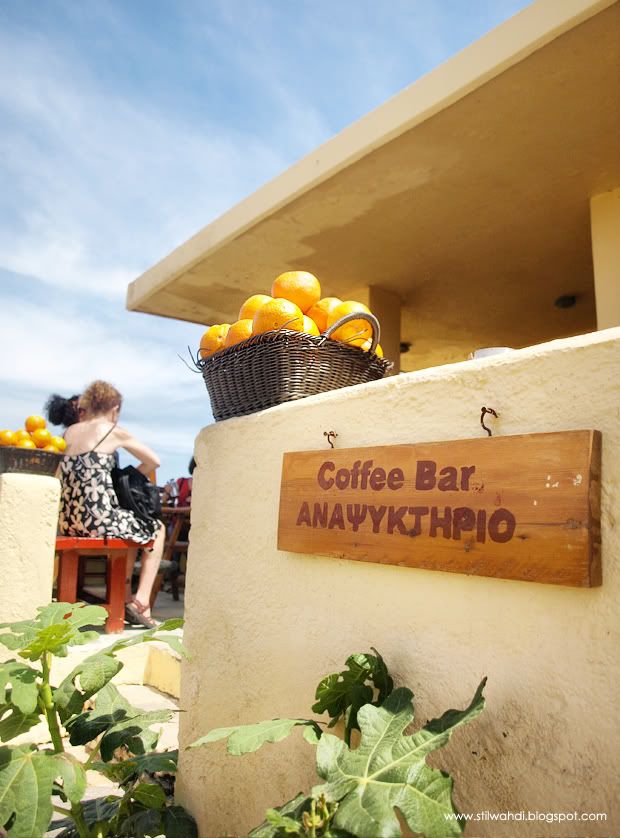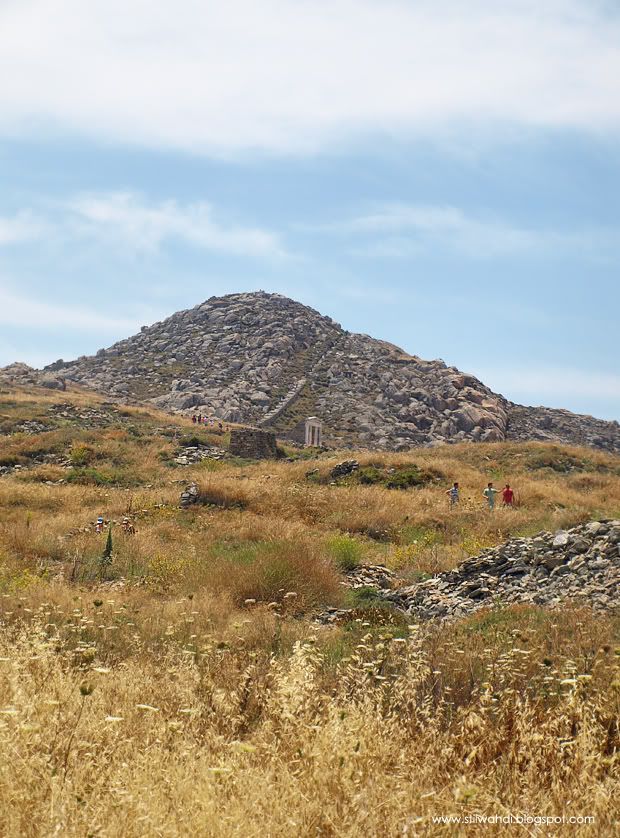 Archaeological Museum of Delos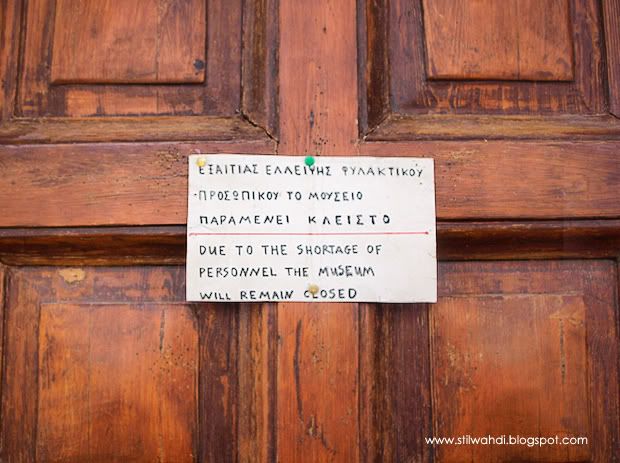 They have a small museum on this island... But they had put up a notice stating that the museum was closed... I was a bit disappointed, but we continued to explore the rest of the island. An hour or so later, we passed by the museum again, and guess what? It was open! LOL! So we went in, to see some really awesome artifacts.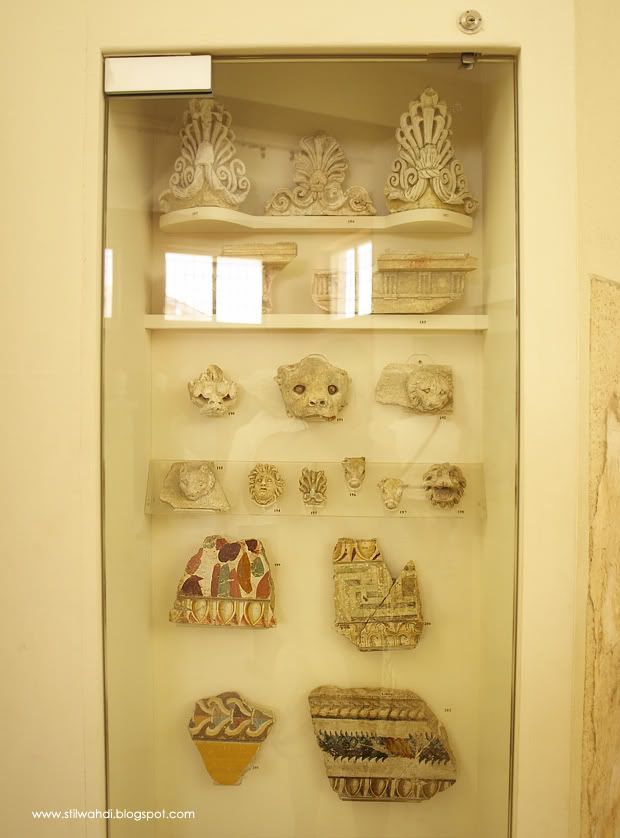 And after the walking and climbing, we had a really enjoyable time on the island of Delos. After spending about half a day here, I was totally flat out during the boat ride back to civilisation... When I woke up from my short nap, we were almost reaching Mykonos harbour...