The whole of last week my Feedjit almost exploded(!) when a number of people all over the world went Googling for "takdir + yasmin" and they accidentaly ended up at my entry dated July 26, 2009
(Dah takdir Yasmin...)
I was so puzzled as to why they had typed "takdir" when Googling for Yasmin? I finally got the answer when someone explained that local tabloid KOSMO! published a stupid and insensitive article with the title "Takdir Yasmin"...
And till today, some are still searching for that particle article...


And btw, speaking about Yasmin, yeah her passing has been a huge loss to Malaysia's creative film industry. But to me, Yasmin was really a genuinely humble person. I first met her sometime in 2006 at BSC... But more vividly, I remember that in 2007, she commented on my painting entry. She really made me enthusiastic to keep painting.... At that time, I had just made a "come back" to the painting scene, and every encouragement counts...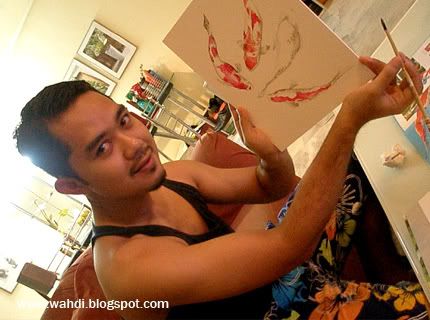 You can read my painting entry by clicking here...http://wahdi.blogspot.com/2007/04/i-paint-again.html