From Kuala Lumpur to Gold Coast. This is my first ever experience flying with Air Asia! Take off time : 8pm.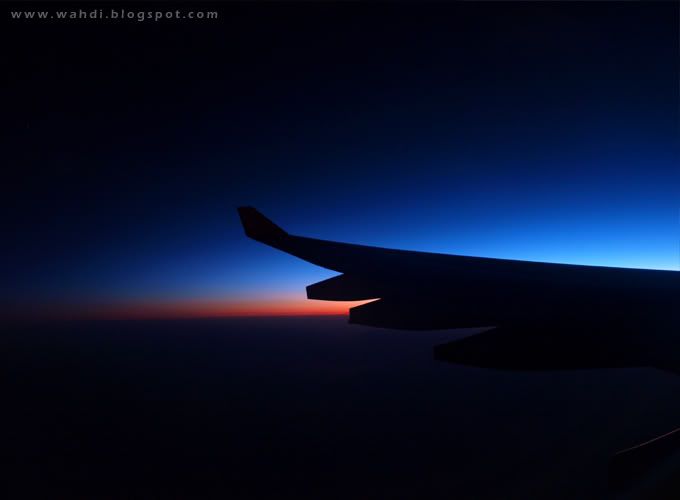 The beginning of the sunrise...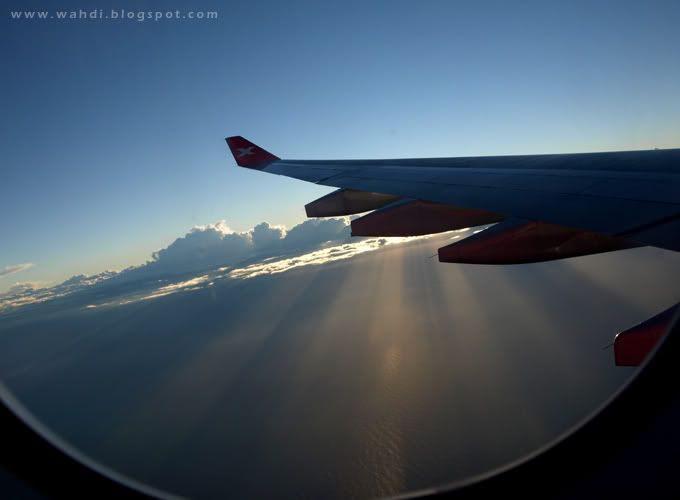 Oh, I just luv the ray!




And the clouds, too...




First glimpse of Gold Coast!




Look at the beach!




A few minutes before touch down...




We have arrived!


So far, I give Air Asia 4 stars out of 5. Everything went smoothly and on schedule. And their exotic-looking stewardesses were so nice! My presumption was really wayyyy off!