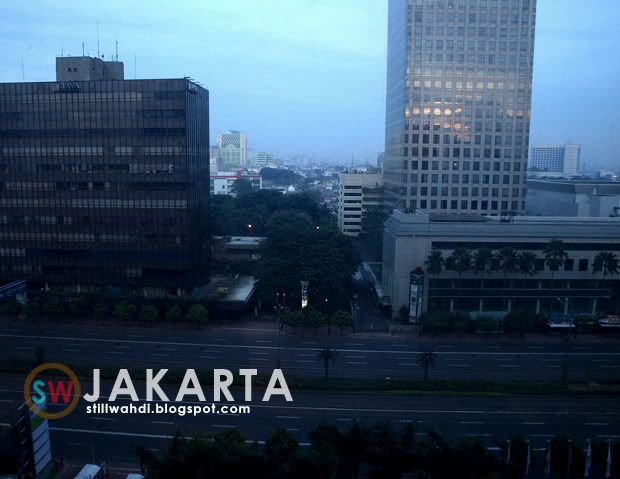 The view from my hotel room (Sari Pan Pacific), facing the main road of Jalan M.H.Thamrin. The road has been totally clear that morning, since they closed two of its middle lanes to allow the Jakarta folks to jog,walk, and cycle on them every Sunday morning. I was simply impressed, as in a mere few hours later, the road was full of people, looking as if they were having a parade!
Talking about Sari Pan Pacific, I really like its location. It's what I would call "perfect"! However, I did feel as if I was stuck in a bygone era, due to its 1980s interior.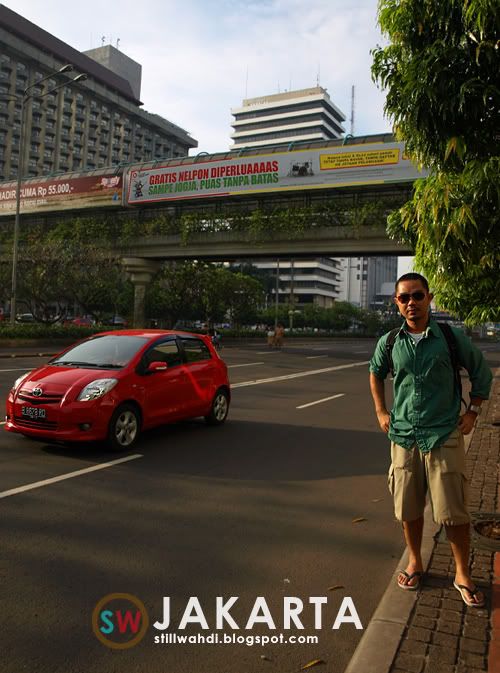 People slowly moving down to the spine of the road... Sari Pan Pacific on the left.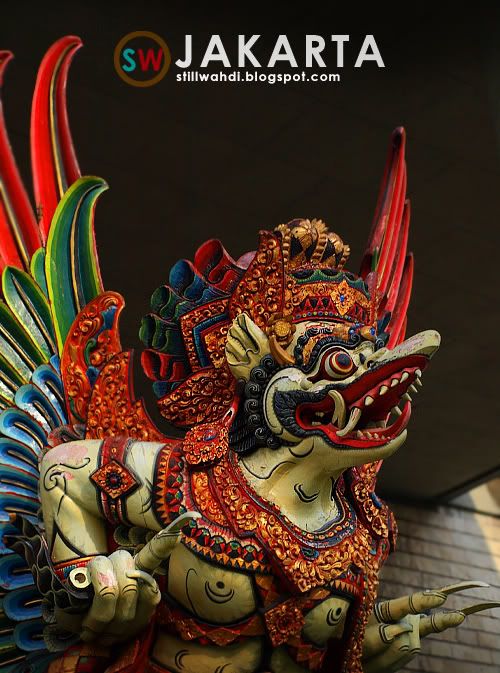 Sculpture in front of the hotel. Since the MoNas (the National Monument) was just a 10-minute walk from my hotel, I went there almost every moring before breakfast while I in Jakarta, to capture the activities in its surroundings. Here are some pictures of what can be seen in the morning around the MoNas.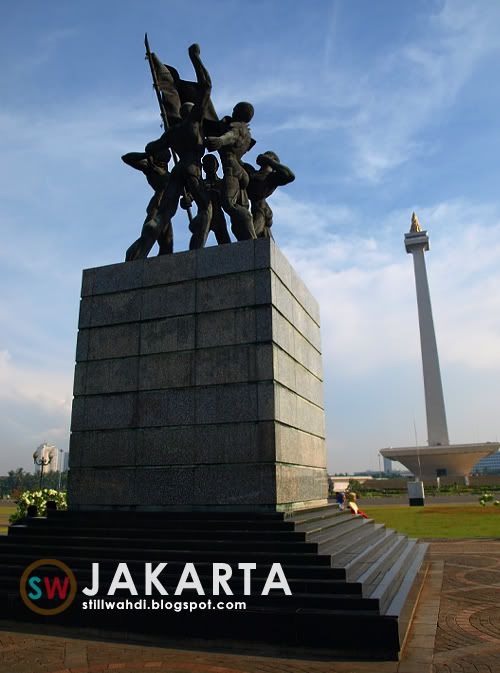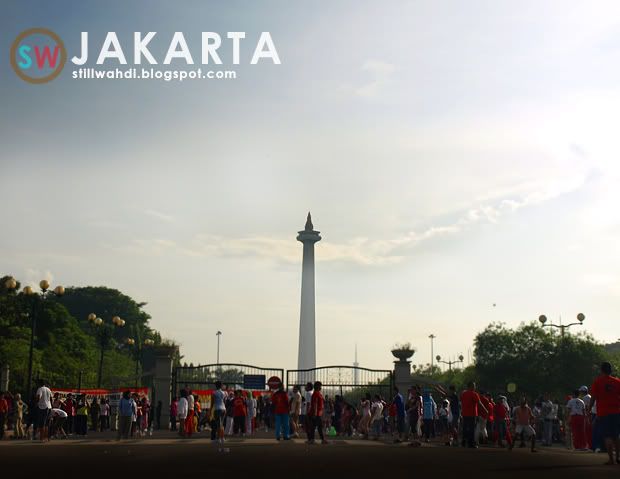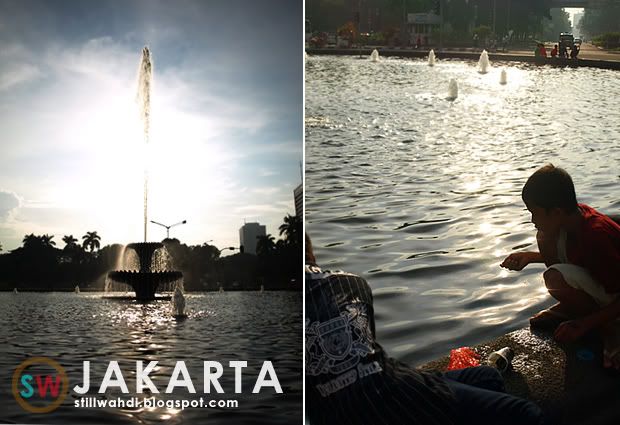 Kids doing thier fishing at the fountain.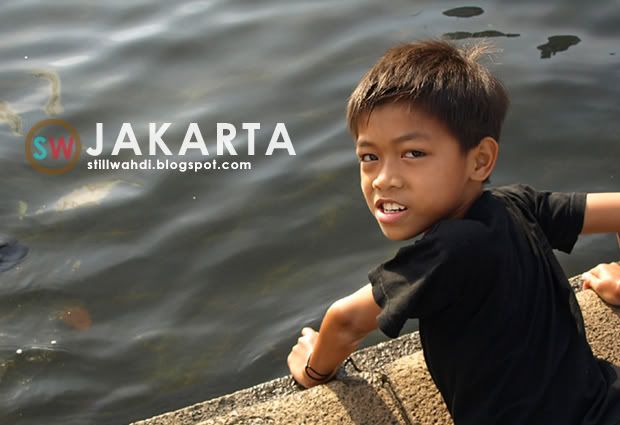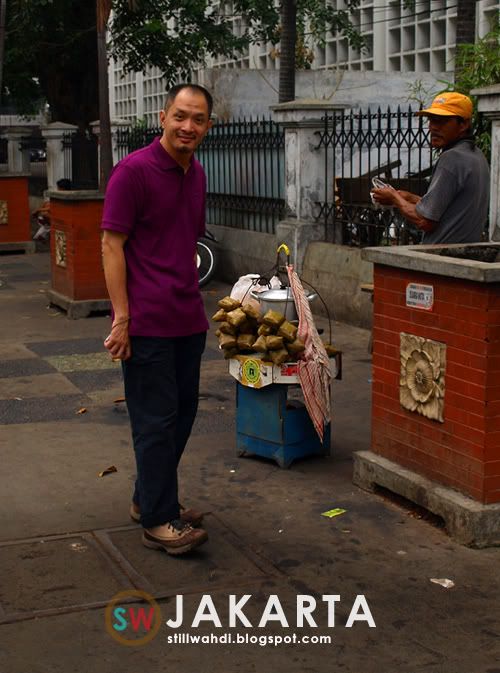 To be continued...