Fishermen's cove by the old port of Mykonos...


What I miss most about Mykonos now is their seafood! The fish market is situated just behind Little Venice and opens every morning of the week. Restaurants get their seafood supply from this market... Of course, being a fishing town, they use only fresh seafood in their cuisine.

Fishermen just back from the sea...
I love the pattern and colours on this fish...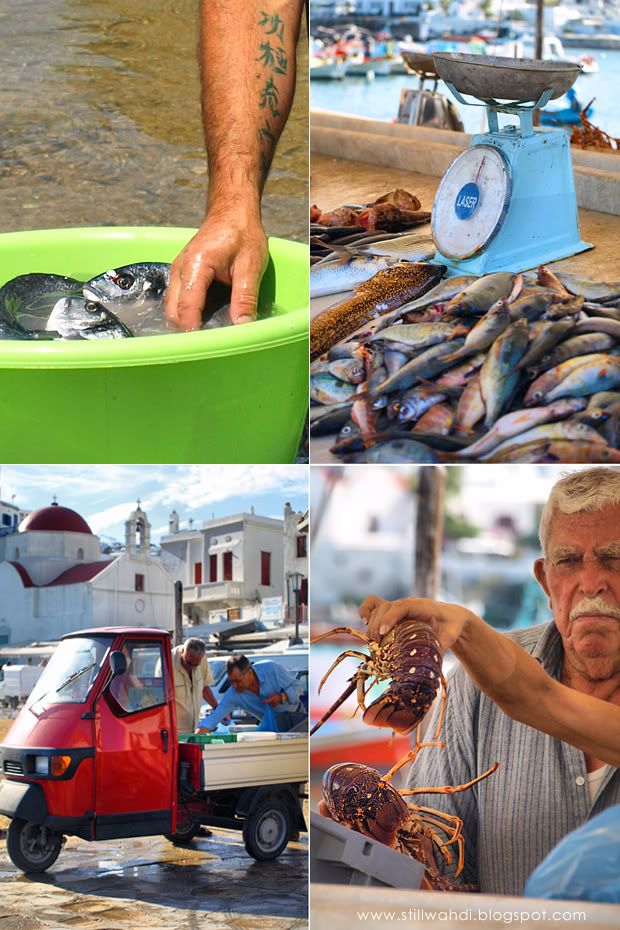 You can't get them any fresher than this!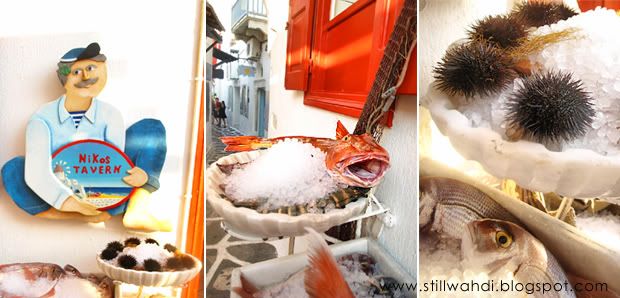 Mykonos seafood restaurant
Almost all restaurants in Mykonos serve seafood. No matter how strategic their location is, it doesn't affect their prices. So, the price you see is pretty much uniform across the land. My favourite joint for lunch is the one located in between Little Venice and the windmills. In fact, it's the first one you see as you walk from the windmills to Little Venice. I just love the view as I enjoy my lunch here! But for dinner, I prefer those garden-concept seafood places, with great warm lighting and music...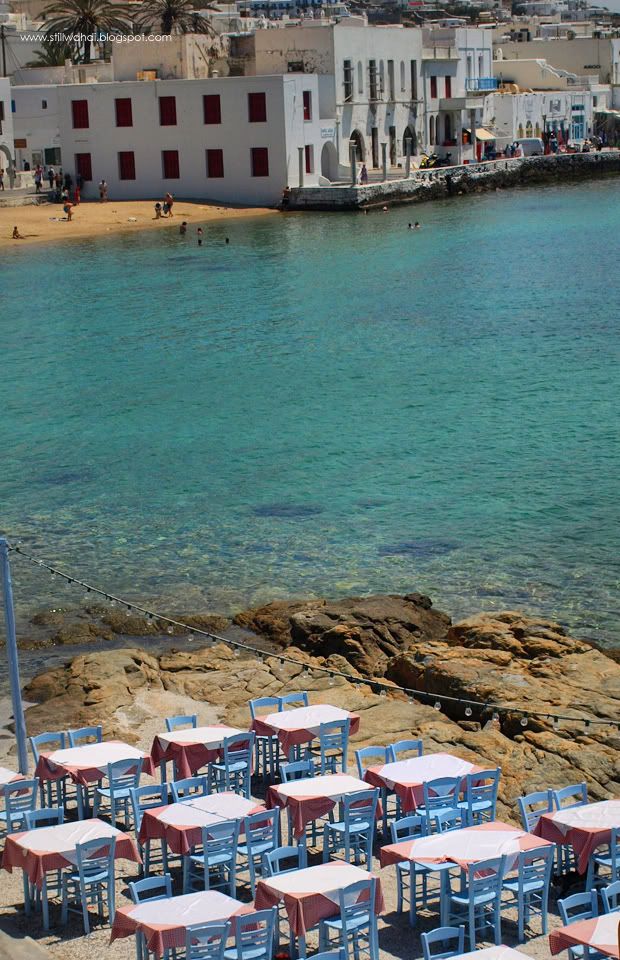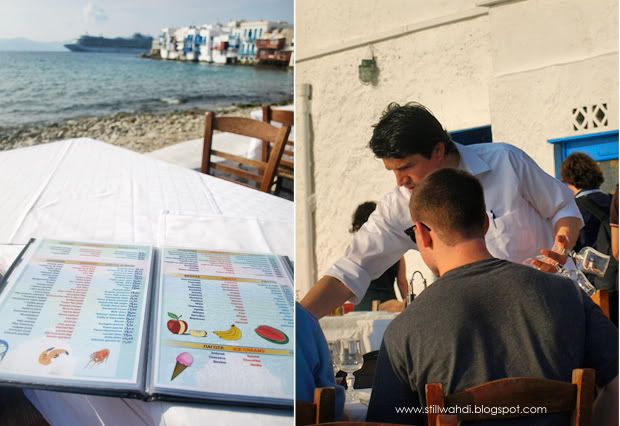 En Arip enjoying al-fresco lunch...
There is an air of unhurried life, as you slowly enjoy the food and the scenery...
Greek's fresh seafood salad
One day, we were introduced to the fresh seafood salad. We had chosen lobster as its base! Besides lobster, they have fresh squid & fish salad as well. What I had in my mind was, a fresh half cooked lobster mixed in Greek salad, topped with fetta cheese, just like their famous Greek salad...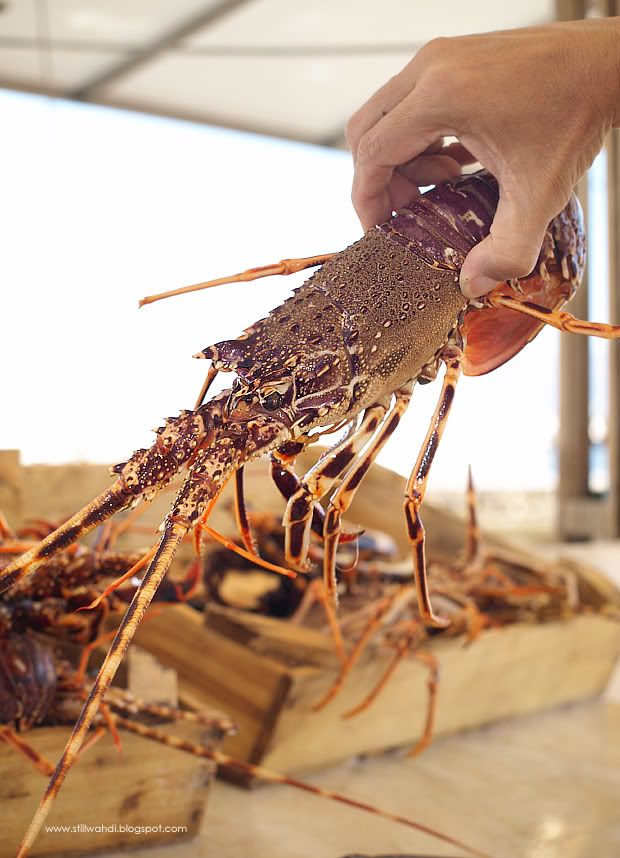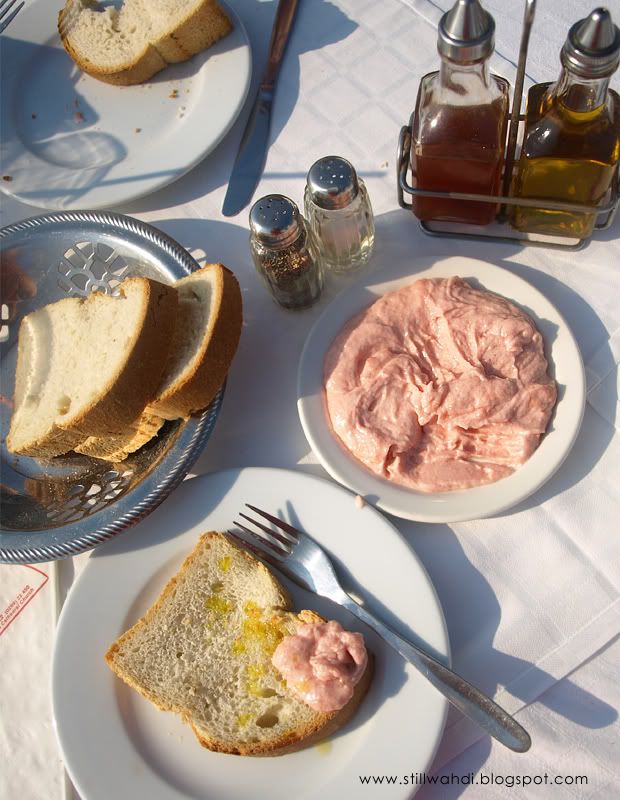 But this pinkish paste is what they called the fresh lobster salad! Don't be fooled by its look - it was much more delicious! And you could actually taste its freshness too!
Yummy!!!
Their grilled squid was really awesome... so too was the Greek style rice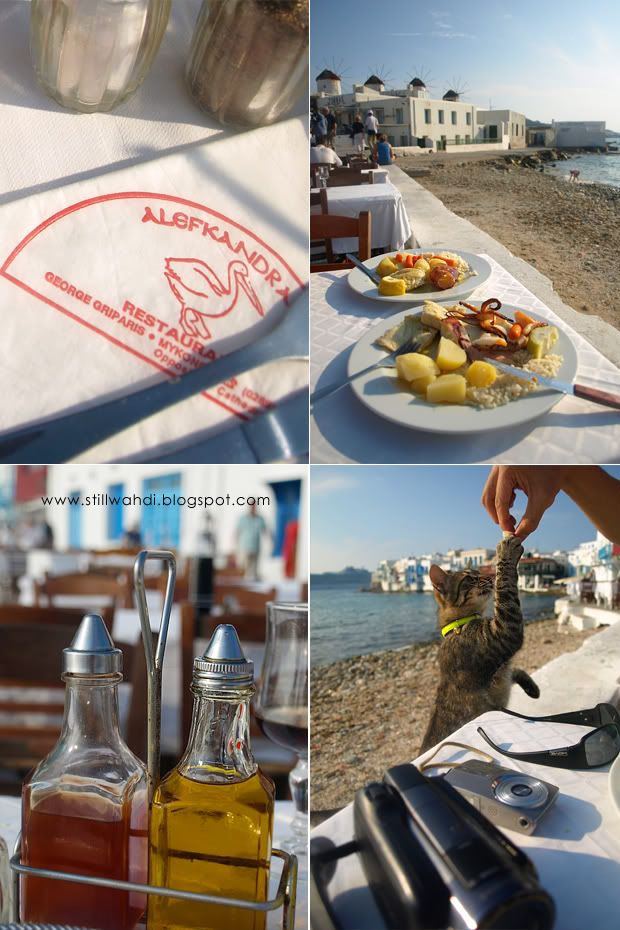 Feeding the lost souls of Mykonos...
Got fish?