Out of ten points, I'll give this hotel a seven. Location wise? Not too bad... It took us only 15 minutes to walk to the most popular factory outlet in Bandung - Rumah Mode. It's about 20 minutes from their railway station by taxi.
What I like most about this hotel, are their helpful staff, its cosy environment and the best of all, their excellent laundry service! To me it's a highly recommended hotel, if u want to have a relaxing stay in Bandung. This hotel is what I would call a hidden treasure - a great place not known to many. You get peace, minus the usual holiday making crowd!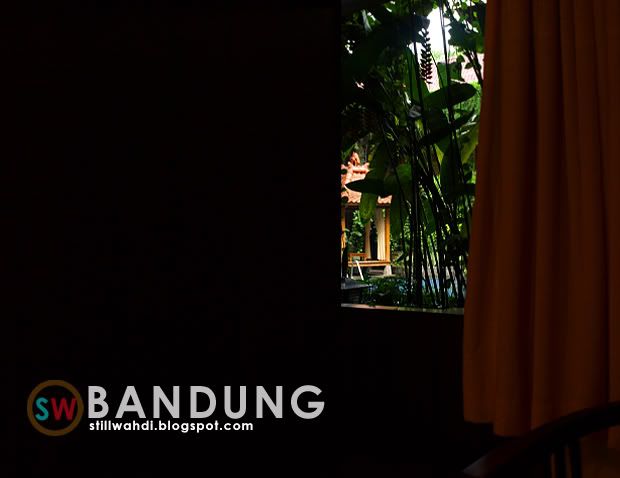 The view from my room...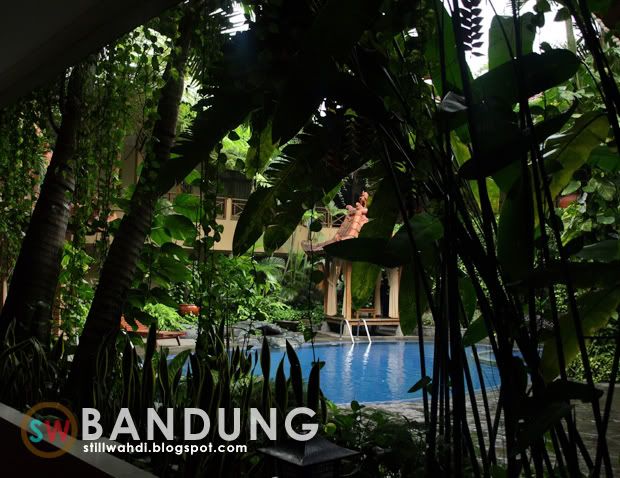 Peacefully quiet...

The hotel facade...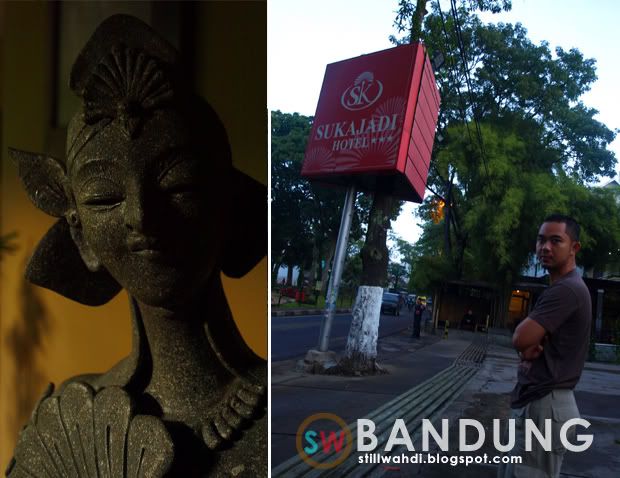 It was 6 AM, and I took my morning walk...

There was a great restaurant just a few doors from Sukajadi - The Ampera restaurant. I really love their food, especially their pepes ikan masin, on the left in this pic. It was sooo marvelous!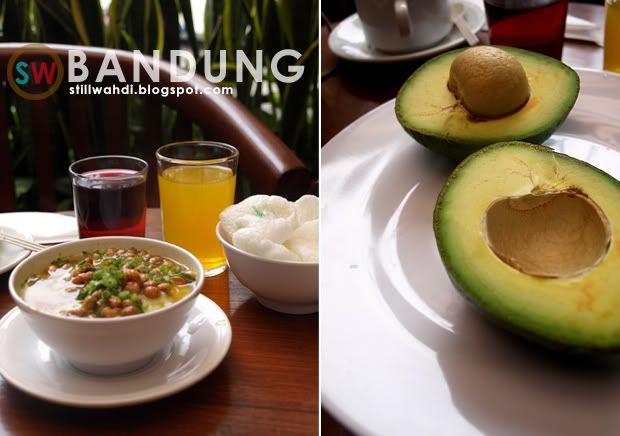 The porridge (with soy bean fritters) at Sukajadi was nice, too. And Indonesian avocado is really cheap and huge in size!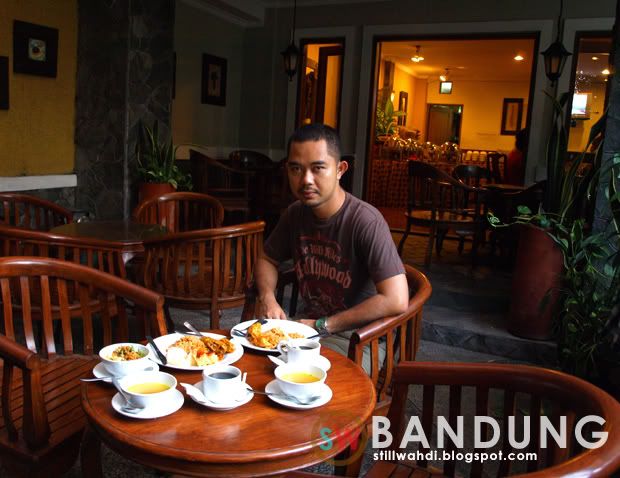 Breakfast by the patio...

The hotel provides a real relaxing atmosphere during the night...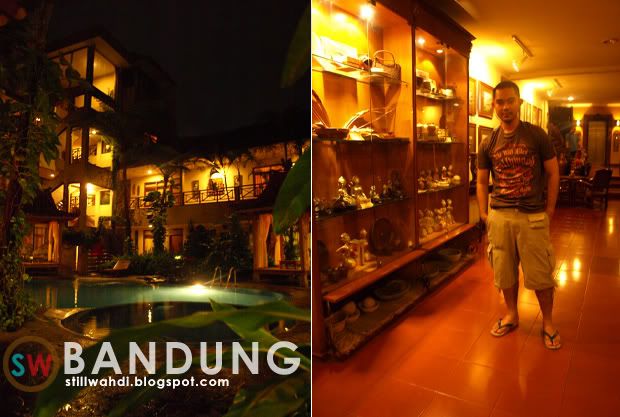 The hotel also sells souvenirs and antiques. And they were quite cheap!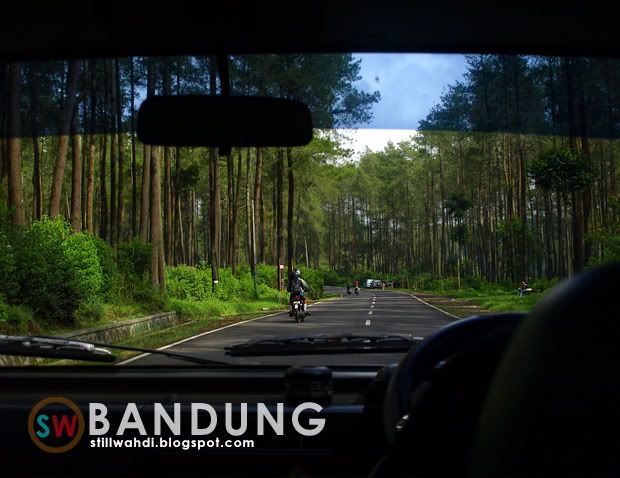 The following day, we went to Tengkuban Perahu and its hot spring...