Oh wow...It's the end of the year already! Yet, I've already planned next year's trips! *excited* But I have yet to finish writing the whole story of this year's vacation destinations. Need to hurry up....so, here we go:
After about 15 minutes on the water taxi, we finally reached Isola Pescatori, otherwise known as "Fishermen's Island". It was said that about 50 people live on this island. We quickly went on to explore this rustic and interesting island; and the view from this island was fantastic! Here are some pictures taken on the island...
The mainland, with the alps in the background...


The weather was so perfect - sunny and windy. But at times, it got too cold for a summer midday. Then again, this place is surrounded by the snowy alps...




We poked our nose into every nook and corner, enjoying the island to the fullest!



This is NOT a seashore! Who'd expect a lake to get so choppy?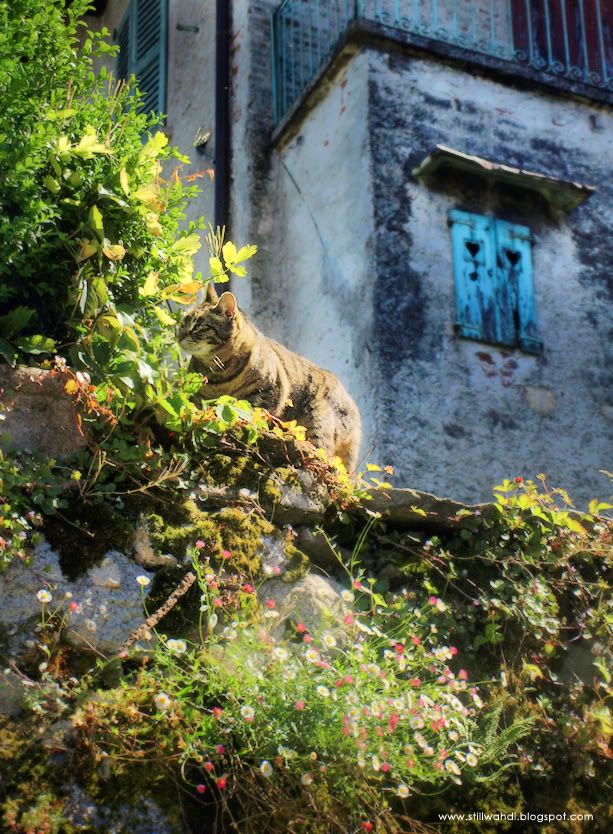 A narrow alley, so full of character... Let's look what they have to offer inside...



The fishermen's village dwelling....



Local, home-made candies!



Local coffee? Like... SERIOUSLY?




No guessing who made a detour here...



Interesting! Local outlets offering something for everyone - perishable grocers, cafes and gift-shops... even boutiques selling local handicraft products...






Most of the alleys on this island offer beautiful scenes! This one opens out to the Lago Maggiore...




Their traditional occupation of fishing still exists, and actively so...







All in all, we spent about two hours exploring Pescatori. We find it such a lovely, unspoiled island!
I had had a really great time exploring Pescatori...
Thereon, we boarded our chartered water taxi again... this time, to Pescatori's sister island - Isola Bella. Taking the more economical ferry would mean having to wait for the others!


That's the ferry I meant in the previous entry ...


It's arrivederci Isola Pescatori for now!
It took us about 5 minutes by water taxi to reach Isola Bella... Will write about this magnificent island in the next entry!

*View of Isola Pescatori from Isola Bella...