The Bernina Express meandering the Swiss Alps...


The day after our day trip to Stresa,we had remained in Milan - to further explore this fashion capital. Only on the following day did we venture out of Milan, this time to the highest summit on the eastern Swiss Alps, St Moritz, Switzerland!

Since our hotel was only a few meters from the FS Centrale, early that morning we began the trip by taking a metro to the Ravioli station. Since it was summer, the weather was just pleasant that morning.



Buongiorno Milano!




From the Cairoli metro station, we took a bus to Tirano. Tirano is a small town in Valtellina, Italy, bordering Switzerland. The journey from Milan to Tirano took almost 2 hours, and offered some really nice panoramas of laid back, quaint valleys of northern Italy...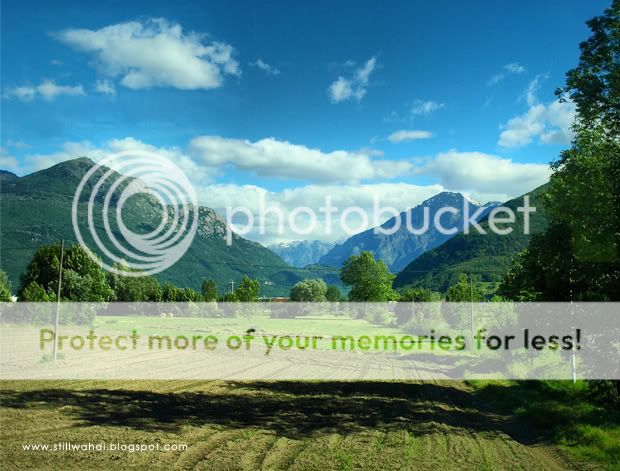 After one hour the bus made a pitstop for coffee...


The nice coffee we had here, with some oven-fresh marmalade croissants.
Vineyard...



A yellow apple orchard. Yellow apples are an iconic local produce here in Tirano. The magnificent sceneries brought us to Tirano town center in roughly an hour.



Tirano



On reaching this serene town, we bought the Bernina train ticket to St. Moritz. We had about two hours before the scheduled depature, so we did some exploration of the town. While I was busy visiting the pâtisseries and local markets, Mr Cafe Elsyium was busy on his coffee hunt. We met back later, at the cafe next to the Madonna di Tirano for coffee...


Madonna di Tirano...



Tirano's reknown stone slaps for roofing...

The Yellow Apple was so Yummy!



Yummylicious Coffee Yogurt!



That's the red Bernina Express that will bring us up the Swiss Alps to St. Moritz!
*To be continued