I have tonnes of pictures of Mykonos at night time. Would love to share some of them here... Most shops in Mykonos close at 11PM, but party until early next morning. But closing time for restaurants and cafes was midnight... To those who love shopping, shopping at night in Mykonos is better than Paris, Milan & St. Moritz!
Sunset...
The church of Panagia at night...
Taken from Little venice... mari menyusuri lorong2 sempit di Mykonos;
From Hilfiger to Hermes, u name it!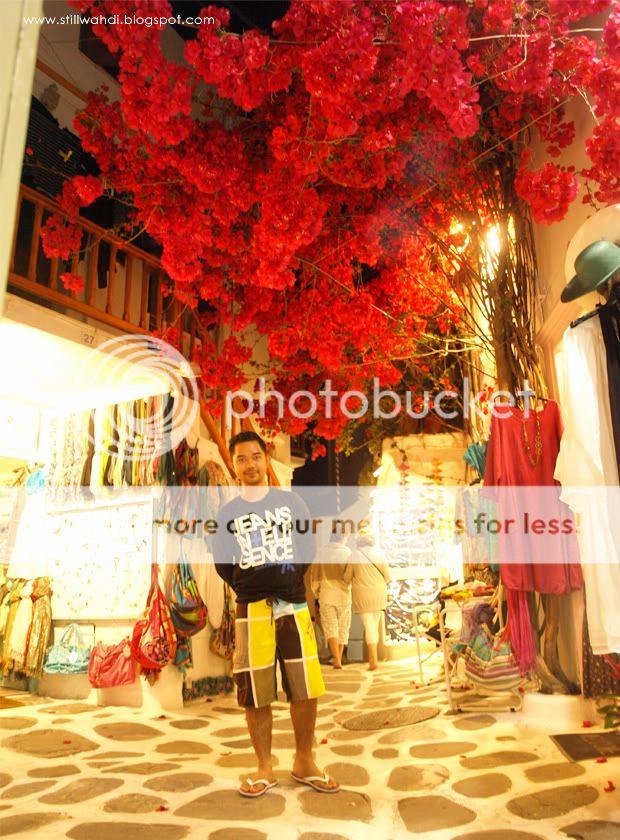 Greek Cheese!
My fave restaurant for dinner...
Great service, nice ambiance & good greek food! the most I like is their stuffed Artichokes (the orange plate in the picture)
Grilled fresh Sardine...yumm! Overall night life in Mykonos keeps everyone awake!